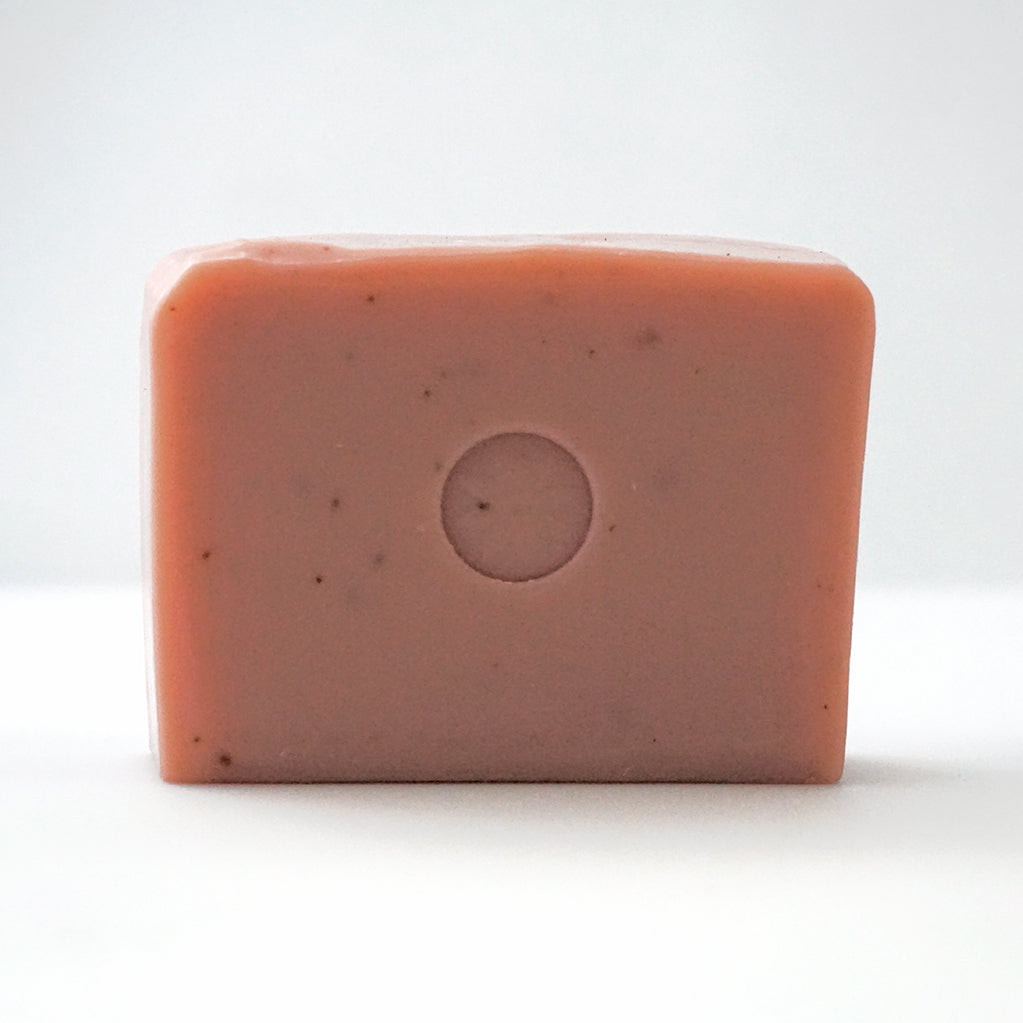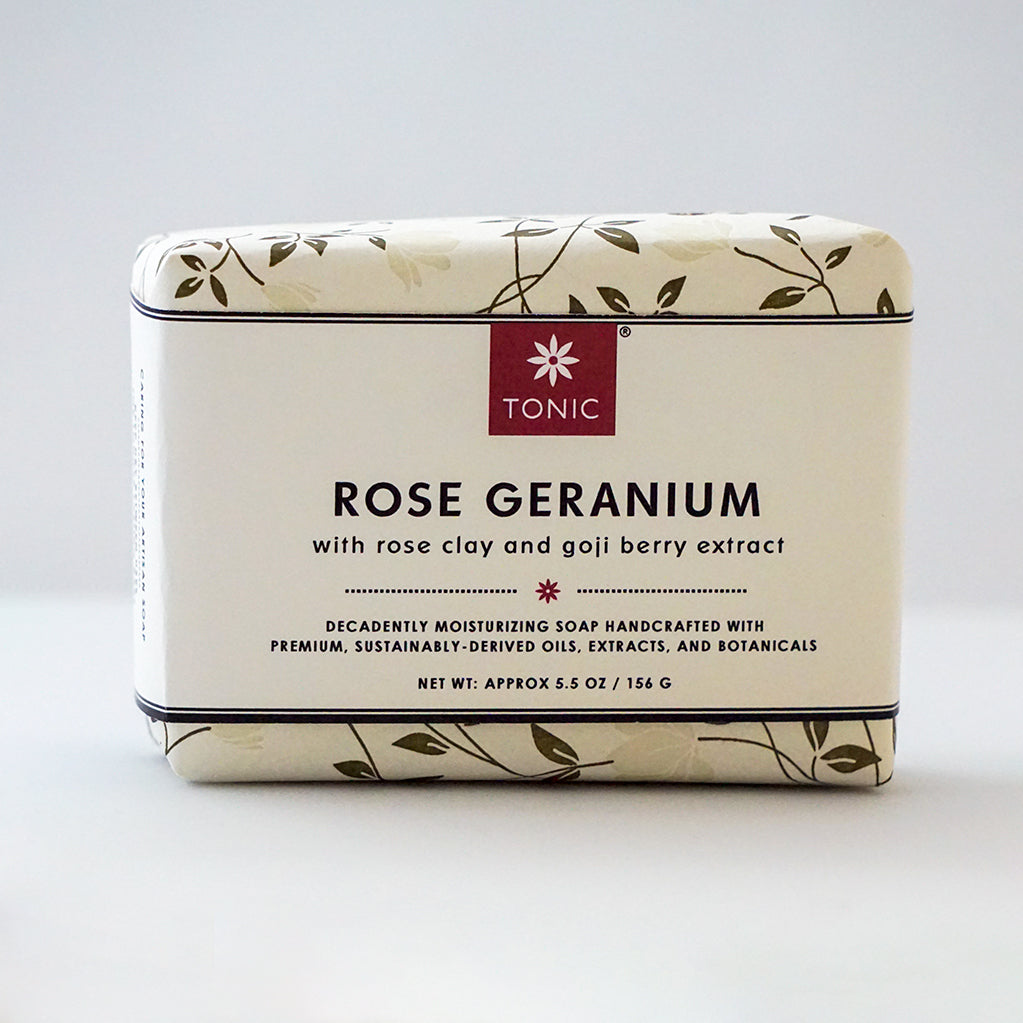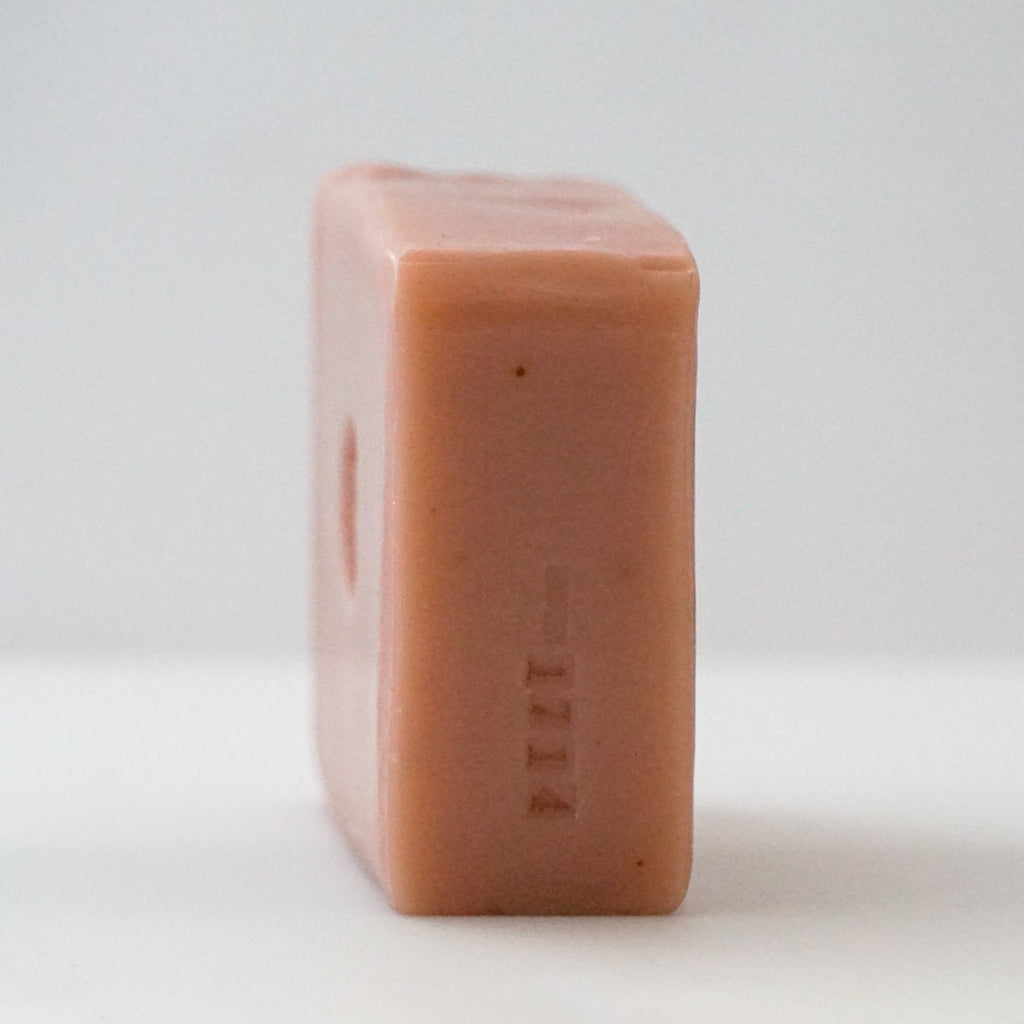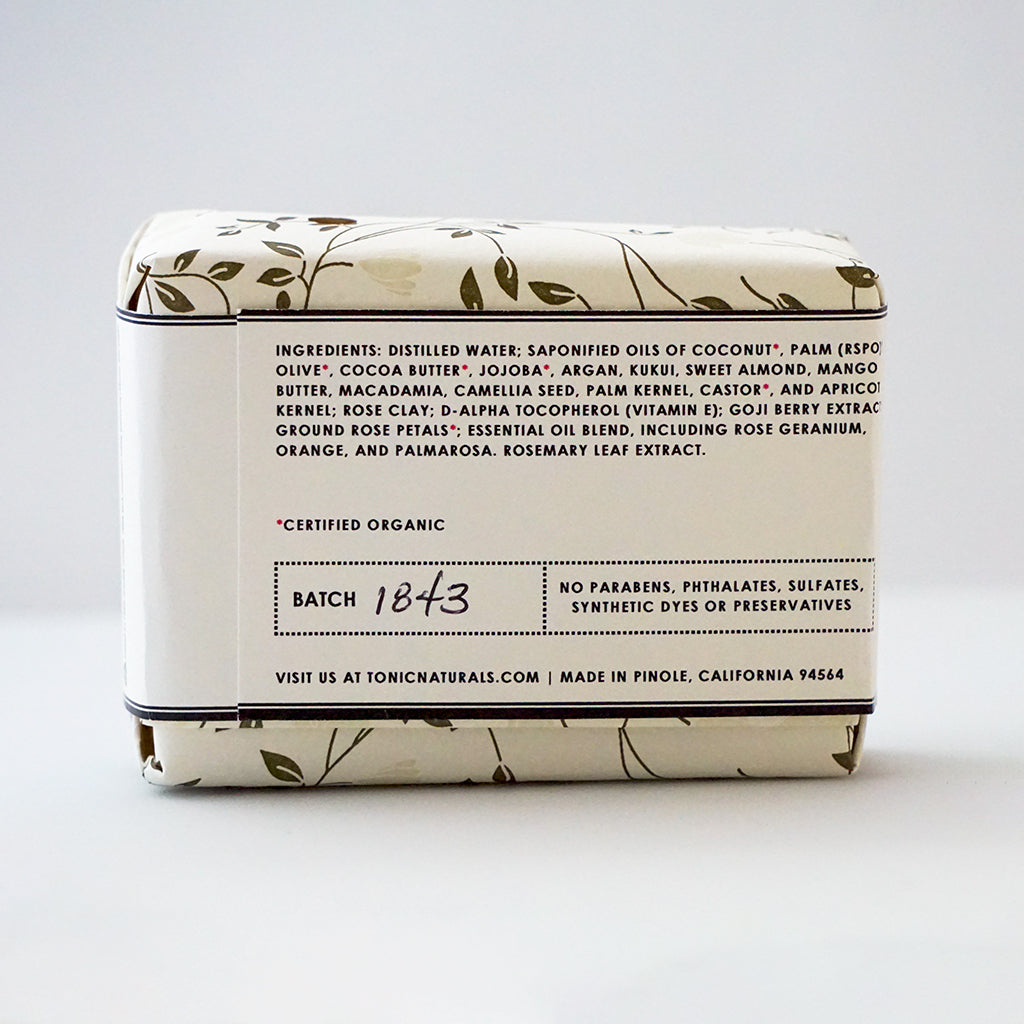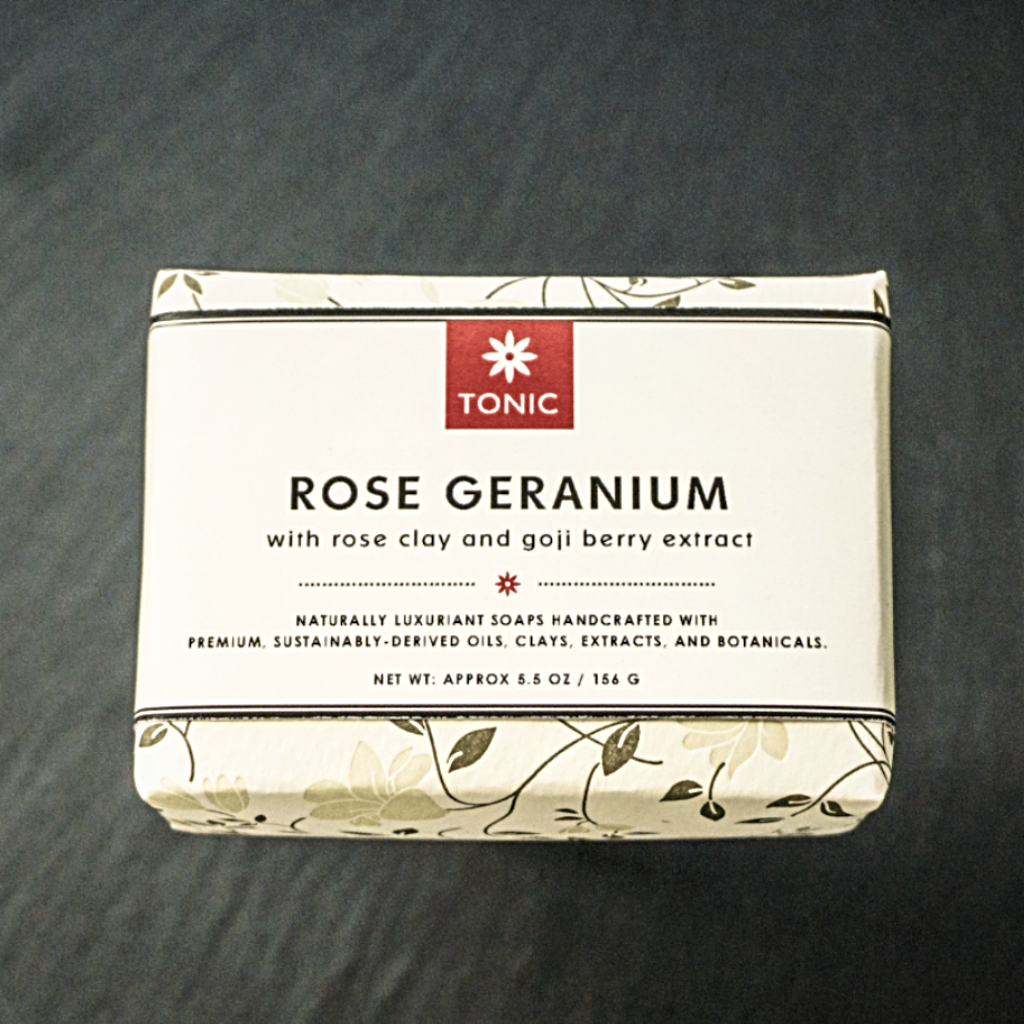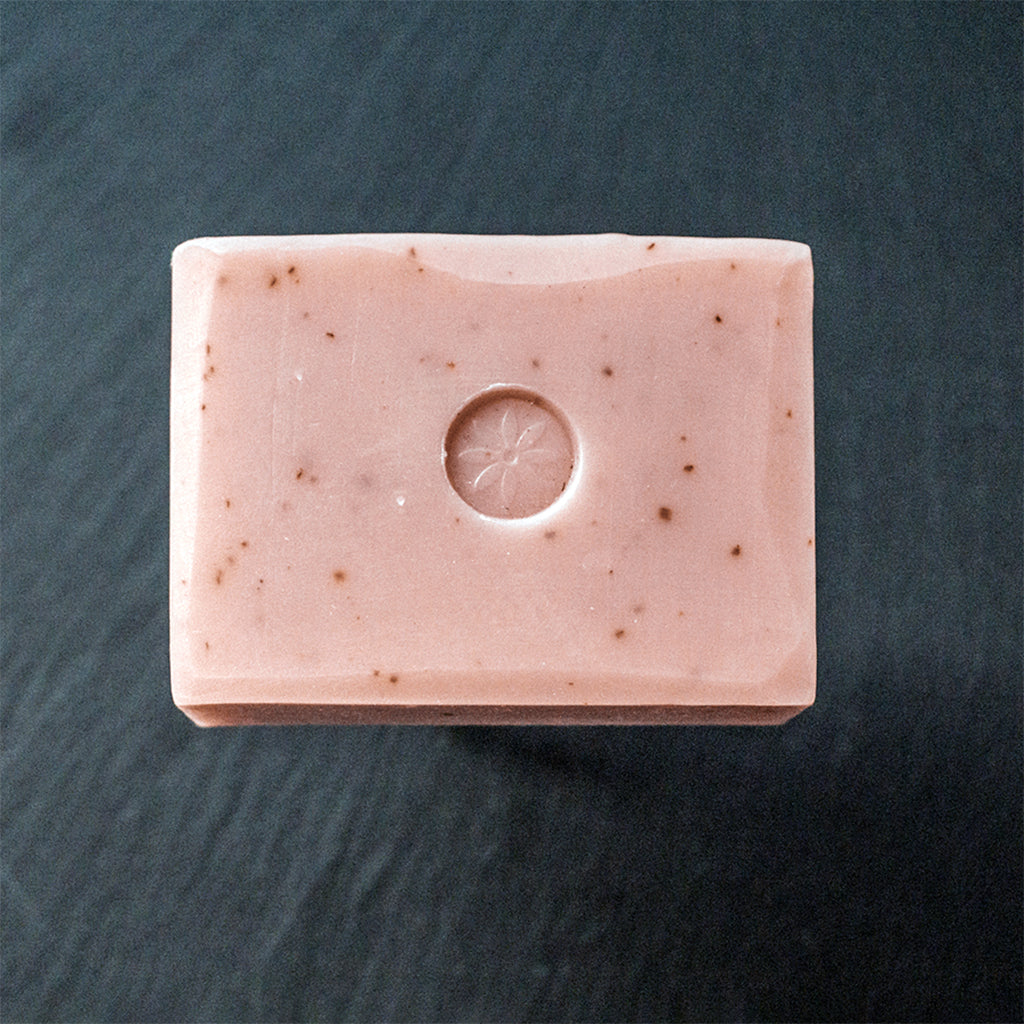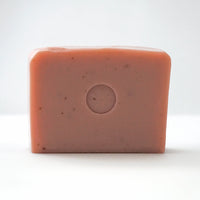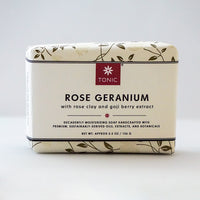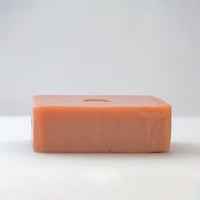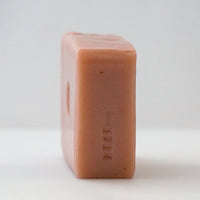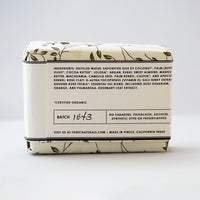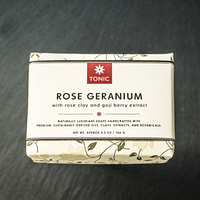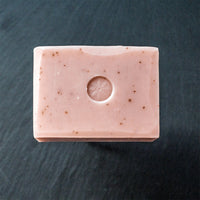 with Rose Clay & Goji Berry Extract
Luscious and uplifting rose geranium essential oil is folded into our ultra moisturizing cocoa butter oil blend for an exquisitely scented lather.
Rose clay gently absorbs impurities and is mild enough for the driest of skins.
Goji Berry extract enriches the lather with essential fatty acids, Vitamins A & C, and minerals that help support healthy skin functions.

This formula is gentle enough for delicate facial skin. It is also lovely in the shower and makes a gorgeous shampoo bar as the rose geranium scent lingers on your skin and hair.
Key Essential Oils: Pelargonium graveolens (Rose geranium)
Scent Profile: A rich, clean, rosy scent with hints of green leaves
Active Botanicals: Chamomile and Goji Berry
Qualities: Balancing, soothing, uplifting
Best For: All skin types
Net Weight: Approx. 6oz/170g
Saponified oils of coconut*, palm**, olive*, cocoa butter*, castor*, mango seed butter, palm kernel oil, macadamia nut, apricot kernel, abyssinian, kukui*, jojoba*, and argan*; distilled water; essential oils of bourbon geranium, rose geranium, palmarosa,and orange; rose clay, vitamin e, chamomile extract, goji berry extract (powder), rosemary leaf extract, rose petals, rose damask absolute.
*Certified organic ingredient
**Certified organic - RSPO Identity Preserved ingredient
To get the most out of your bar, wet your skin and then work the soap up into a nice lather before gently massaging it into your skin.
For an extra special treat, turn the water off and let the beneficial oils and botanicals soak into your skin for a few moments before rinsing it all off.
When showering, we suggest starting at the top and then working your way down to your feet.

To use as a shampoo bar, first get hair and scalp good and wet. Next, work up a lather in your hands then massage that lather into your scalp. Let the lather soak in to your scalp for a few breaths. Rinse thoroughly with clear, cool water. Condition and style as you normally would.

Keep soap dry between uses for a longer lasting bar. Bar soap will last several years if kept wrapped and in a cool dark dry place.

You can also use these soaps with your skin brush or washcloth for an extra invigorating cleanse.
This bar soap can handle serious dirt and sweat yet is gentle enough for delicate facial skin. Lovely in the shower and makes a gorgeous shampoo bar as the rose geranium scent lingers on your skin and hair. Vegan formula, handmade in Northern California.
My most favorite soap .. beautifully fragrant.
My most favorite!
My most favorites soap!!Lovely scent and pleasure to use.
My Favorite
A sumptuous rose soap with a subtle zing of citrus. My skin feels soft and smells wonderful. The fragrance elevates my mood.