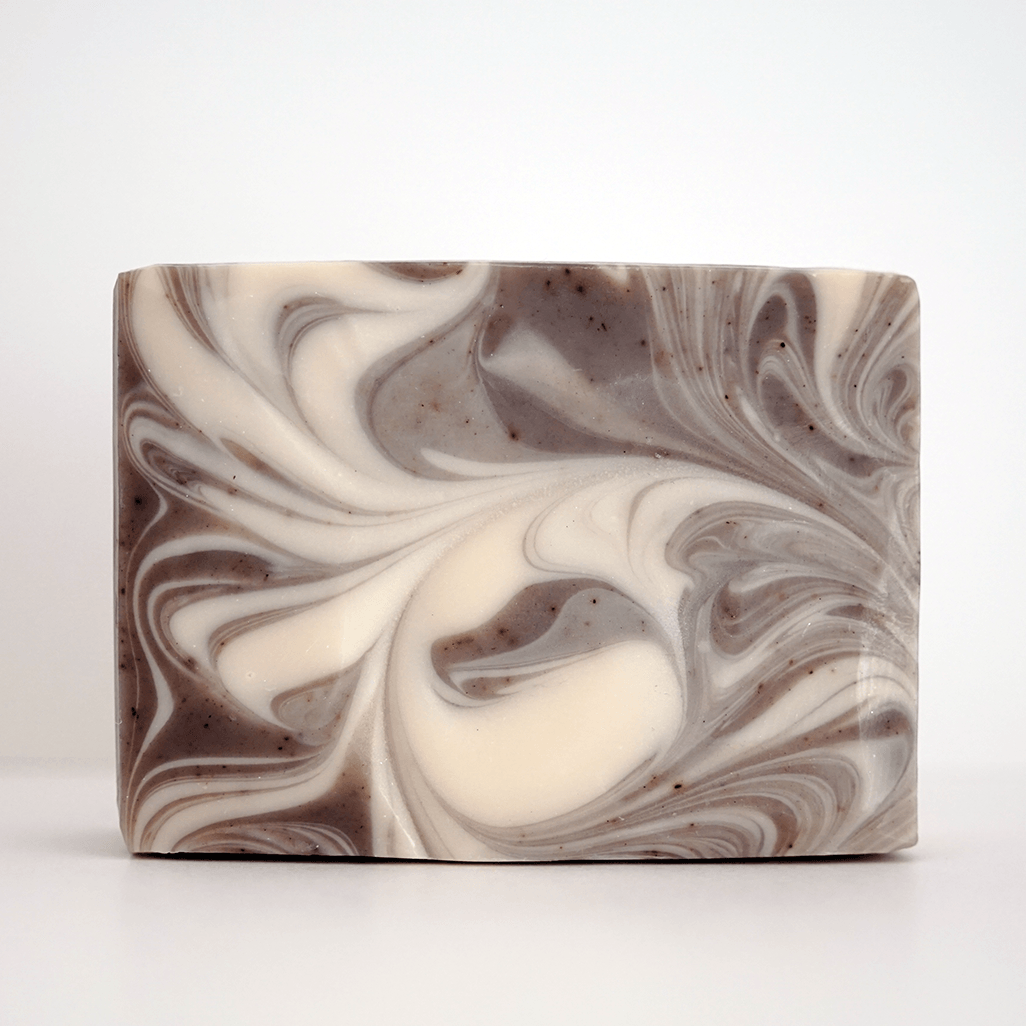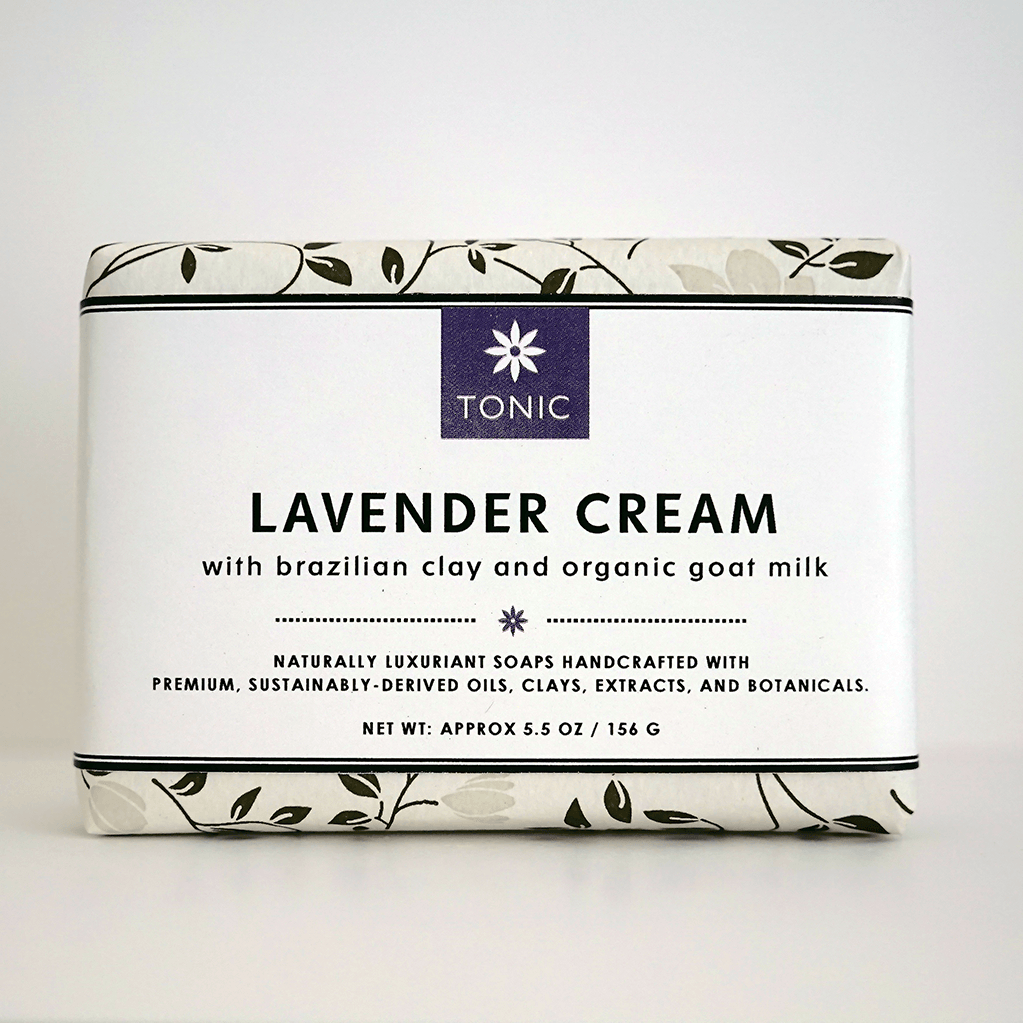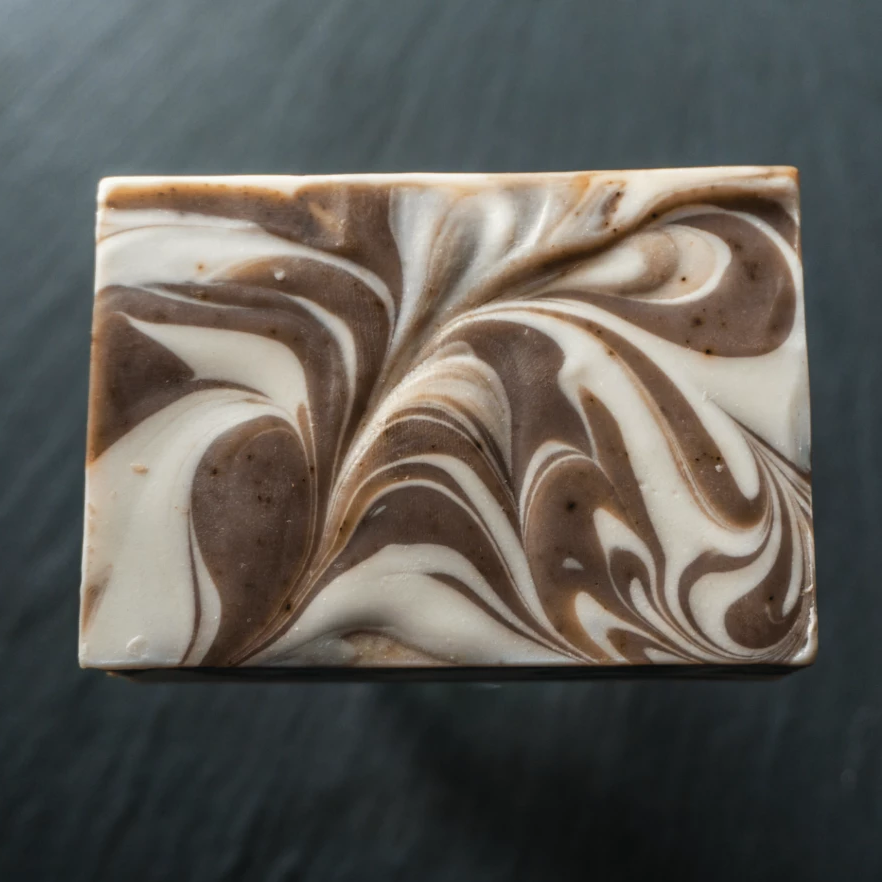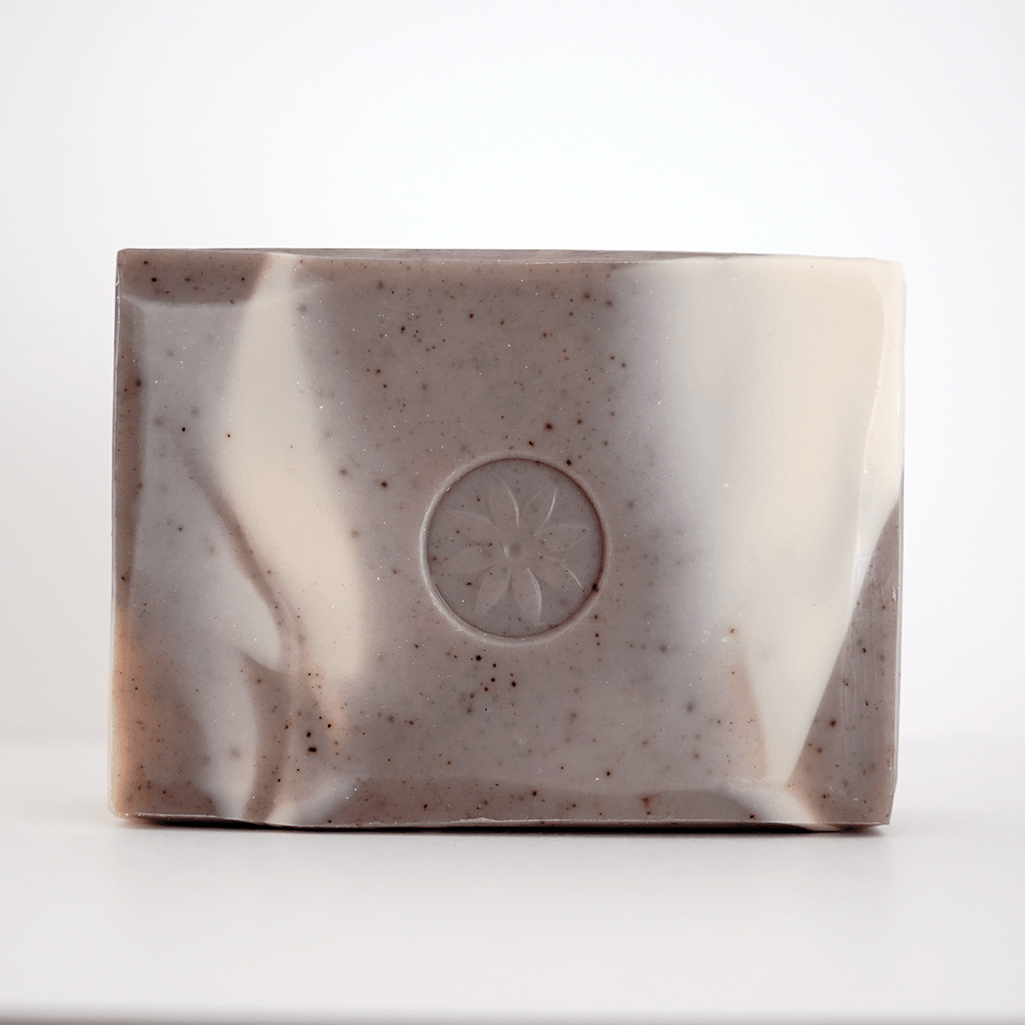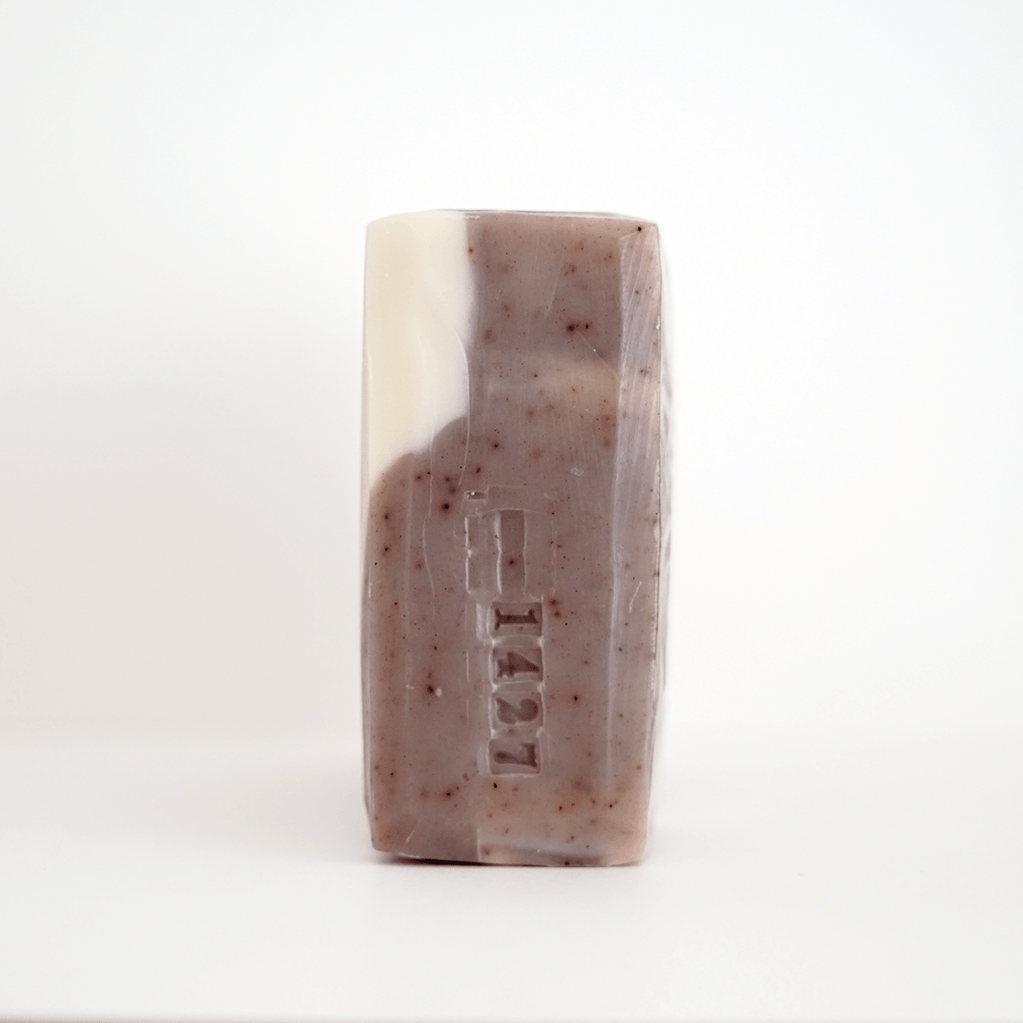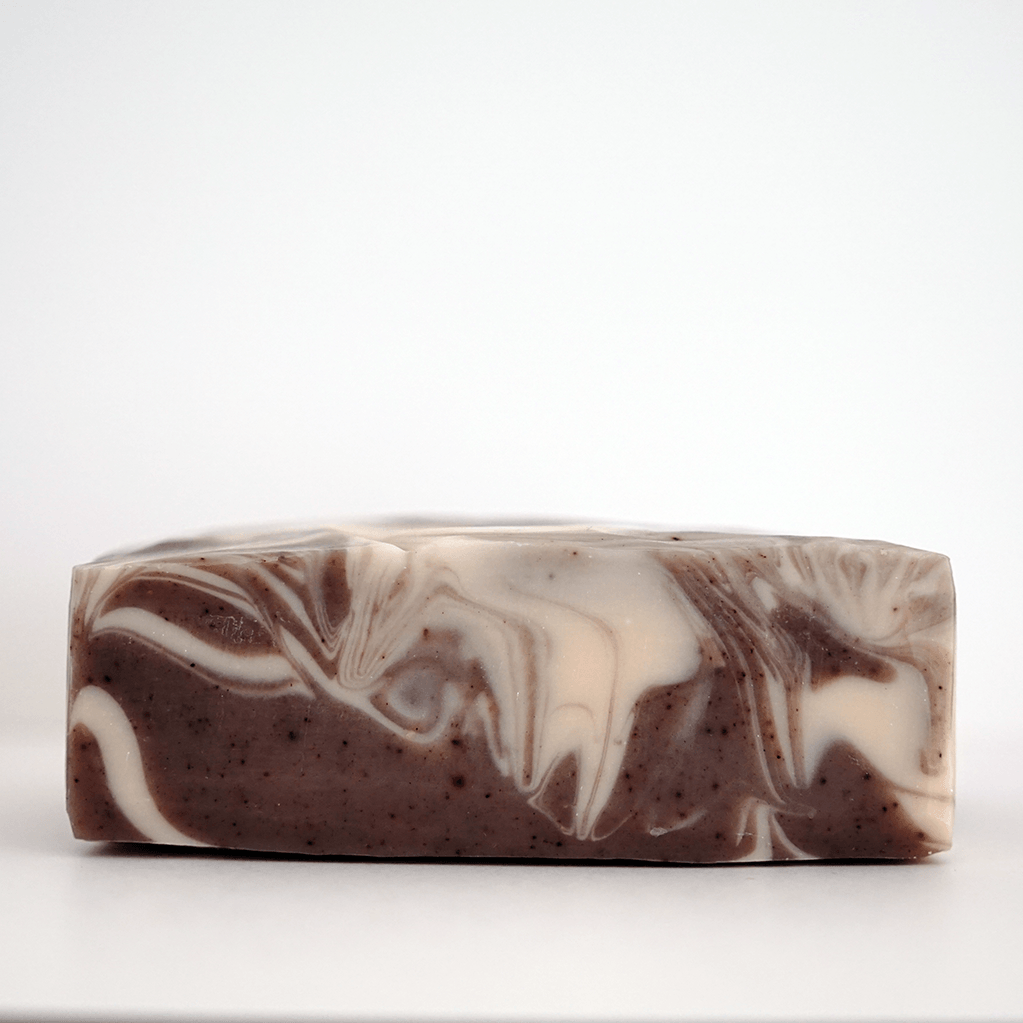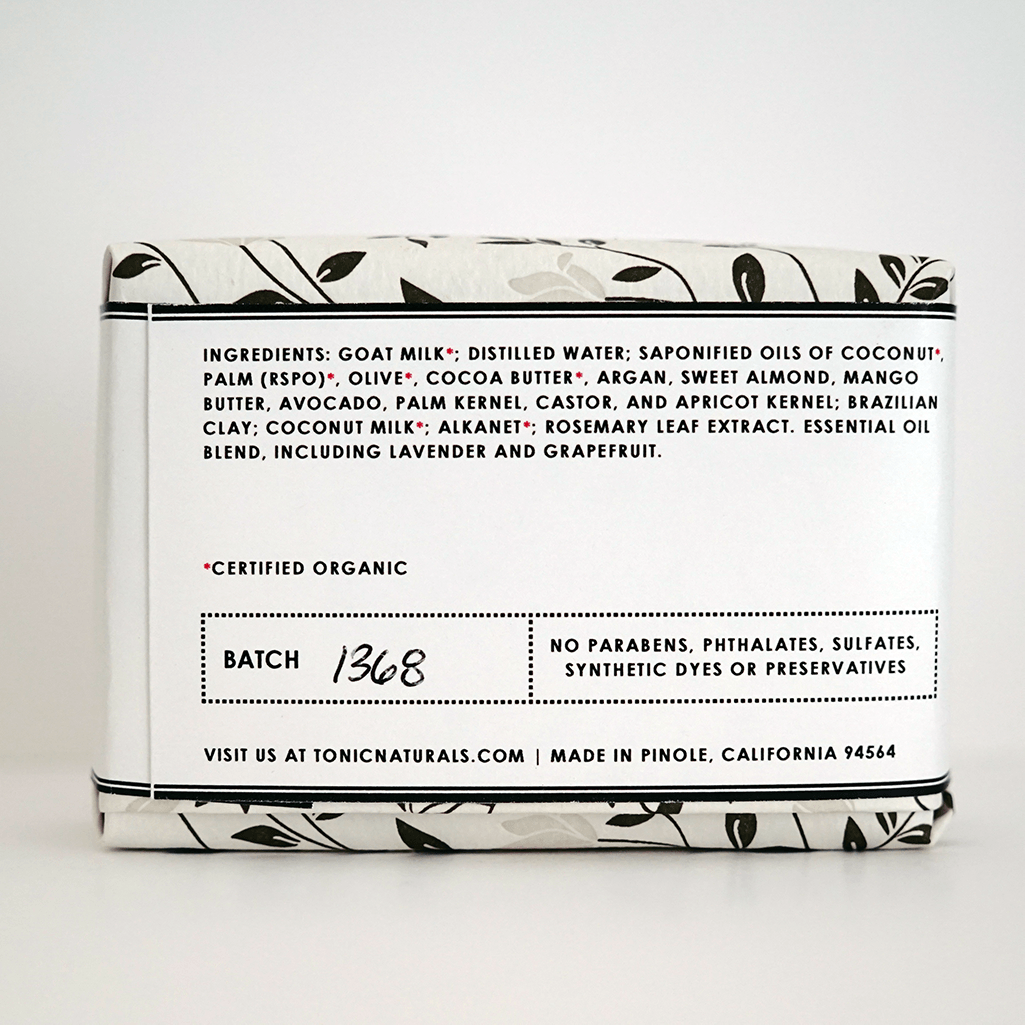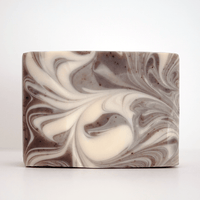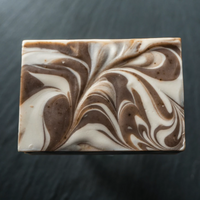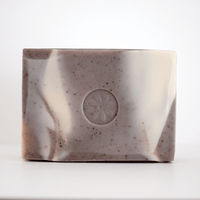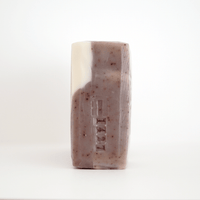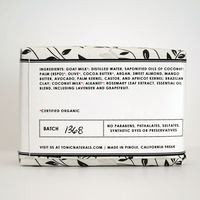 This sumptuous blend of organic goat and coconut milk creates a luxuriously creamy lather.
Brazilian Clay helps draw out dirt and impurities without stripping away skin's natural oils, while the high lactic acid content of goat milk gently buffs away dead skin cells and is deeply moisturizing.
Calming French lavender and white grapefruit essential oils combine for a soothing, revitalizing scent.
We love this as a facial cleanser, as it gently and effectively cleanses without clogging your pores.
Key Essential Oils: Lavandula angustifolia (Lavender), Citrus paradisi (White grapefruit)
Scent Profile: Soft lavender with a hint of bright citrus
Active Botanicals: Lavandula angustifolia (Lavender)
Qualities: Calming, Soothing, Cooling
Best For: Dry, dehydrated skin
Net Weight: Approx. 5.5oz/156g
Saponified oils of coconut*, palm**, olive*, cocoa butter*, argan*, castor*, mango seed butter, palm kernel, apricot kernel, macadamia, and kukui*; goat milk*; lavandula angustifolia (lavender) essential oil; citrus paradisi (white grapefruit) essential oil; sweet almond oil; brazilian clay; coconut milk*; activated charcoal*; rosmarinus officinalis (rosemary) leaf extract
*Certified organic ingredient
**Certified organic - RSPO Identity Preserved ingredient
To get the most out of your bar, wet your skin and then work the soap up into a nice lather before gently massaging it into your skin.
For an extra special treat, turn the water off and let the beneficial oils and botanicals soak into your skin for a few moments before rinsing it all off.
When showering, we suggest starting at the top and then working your way down to your feet.

To use as a shampoo bar, first get hair and scalp good and wet. Next, work up a lather in your hands then massage that lather into your scalp. Let the lather soak in to your scalp for a few breaths. Rinse thoroughly with clear, cool water. Condition and style as you normally would.

Keep soap dry between uses for a longer lasting bar. Bar soap will last several years if kept wrapped and in a cool dark dry place.

You can also use these soaps with your skin brush or washcloth for an extra invigorating cleanse.
Creamy organic goat milk is blended with coconut milk and lavender essential oil for a deeply moisturizing bar soap. We love this as a facial cleanser, as it gently and effectively cleanses without clogging your pores or drying your skin.
Are you kidding me!!!?
This is the yummiest bar. I was saving opening up this gorgeous soap it until I finished my last favorite bar, dulce de leche, (which was not quite available at the time I was visiting in the US). So, not only is this soap most beautiful, it is beyond decadent. I use it for facial cleansing, but it is for anything and EVERYTHING, sensual. Now what! which soap do I use first? I love my new lavender cream bar. Thank you, Tonic; Ian and Kristina. There is no turning back to any other soaps. I know this is a dramatic review, but I am serious and I am not really that dramatic. Don't even think twice about this one ladies and gentlemen. A great find and a terrific soap!
what a bar!
I asked Tonic which soap they'd recommend for facial cleansing. I am partial to goat products and this was the one Kristina recommended I try. Wow! so much lather and creaminess. The fragrance is completely natural and perfectly balanced. Just a pleasure to use. I absolutely love Tonic soaps. This is the first time I am using the Lavender Cream bar. I will be a regular with this one and Dulce de Leche, my other favorite for facial cleansing. I am a queen using this deep rich yummy bar!
Amazing lavender scent
This soap has such an amazing lavender scent. It is a little stronger/bolder than the lavender scent of the Honey Lavender bar, which is perfect for me as someone who loves the scent of lavender. Like all the Tonic soaps, it has the most amazing, luxurious lather.