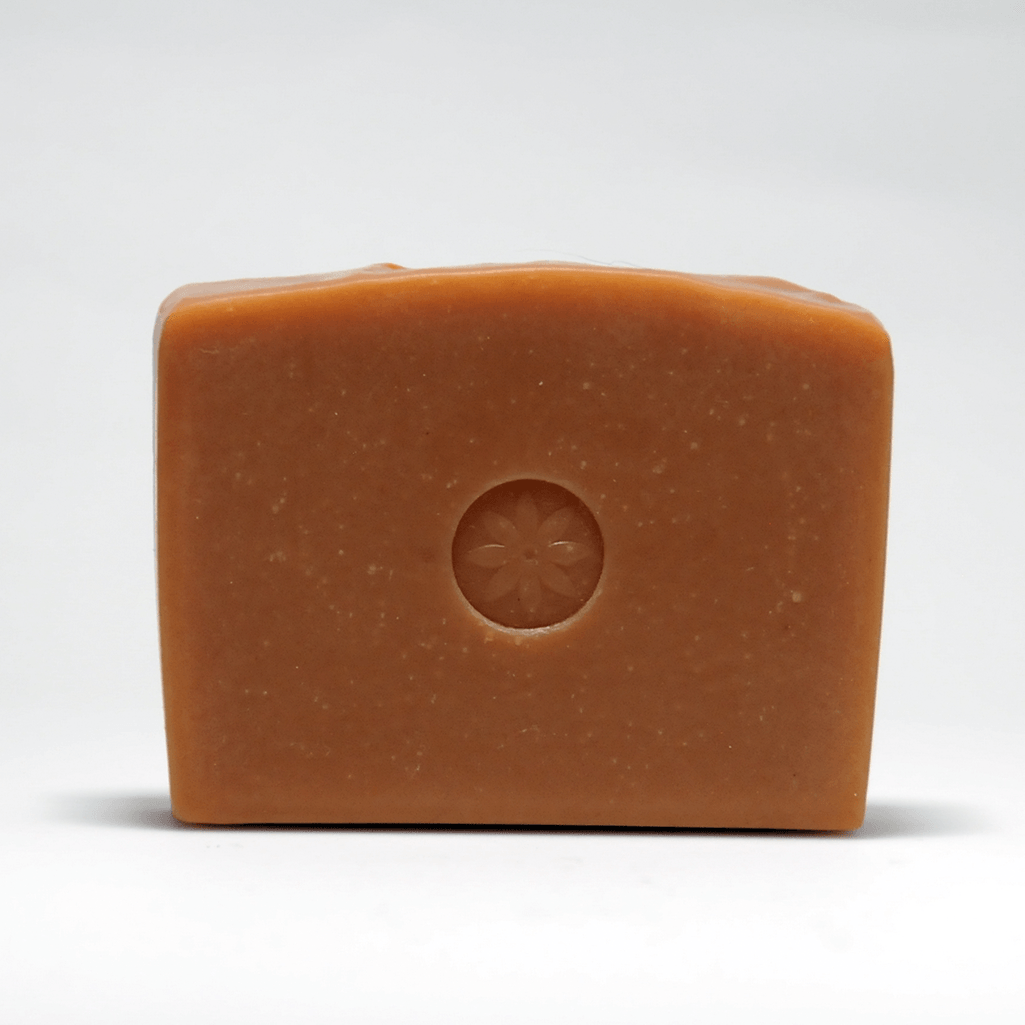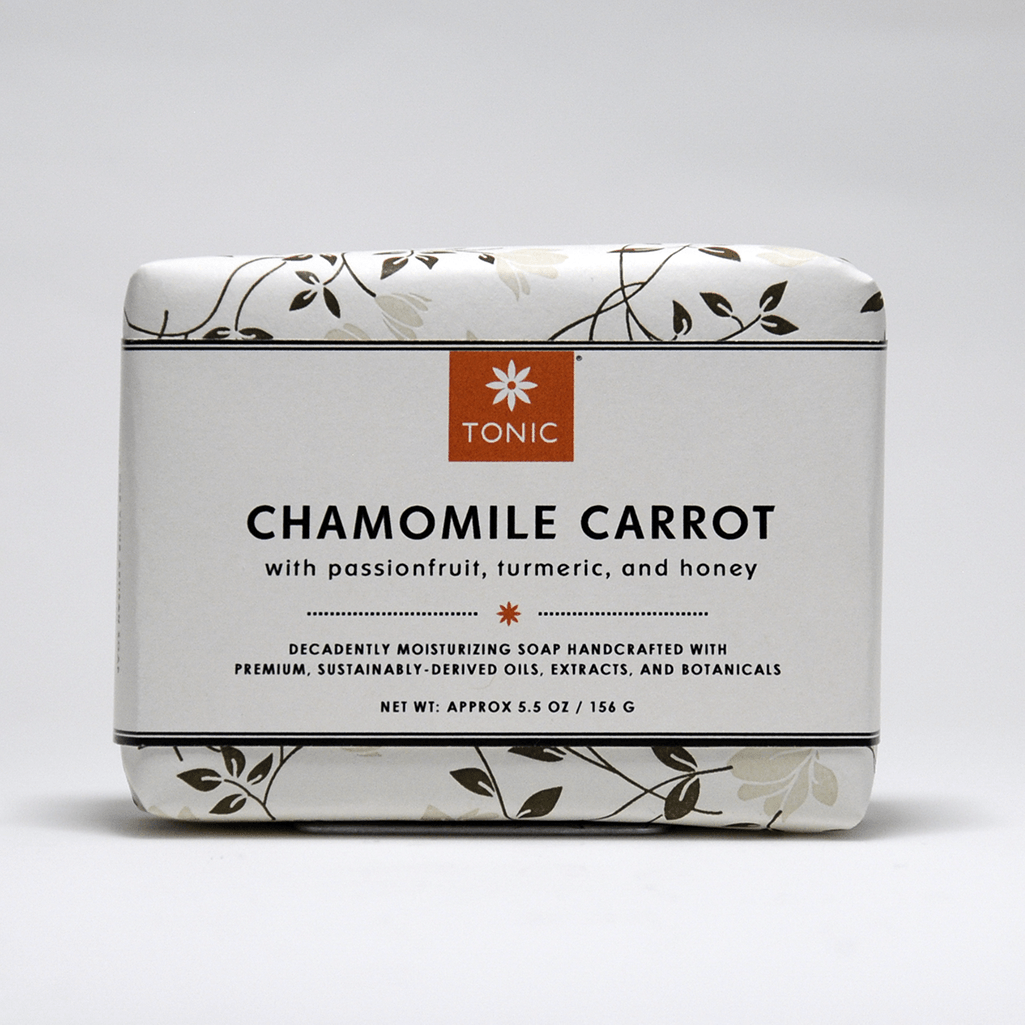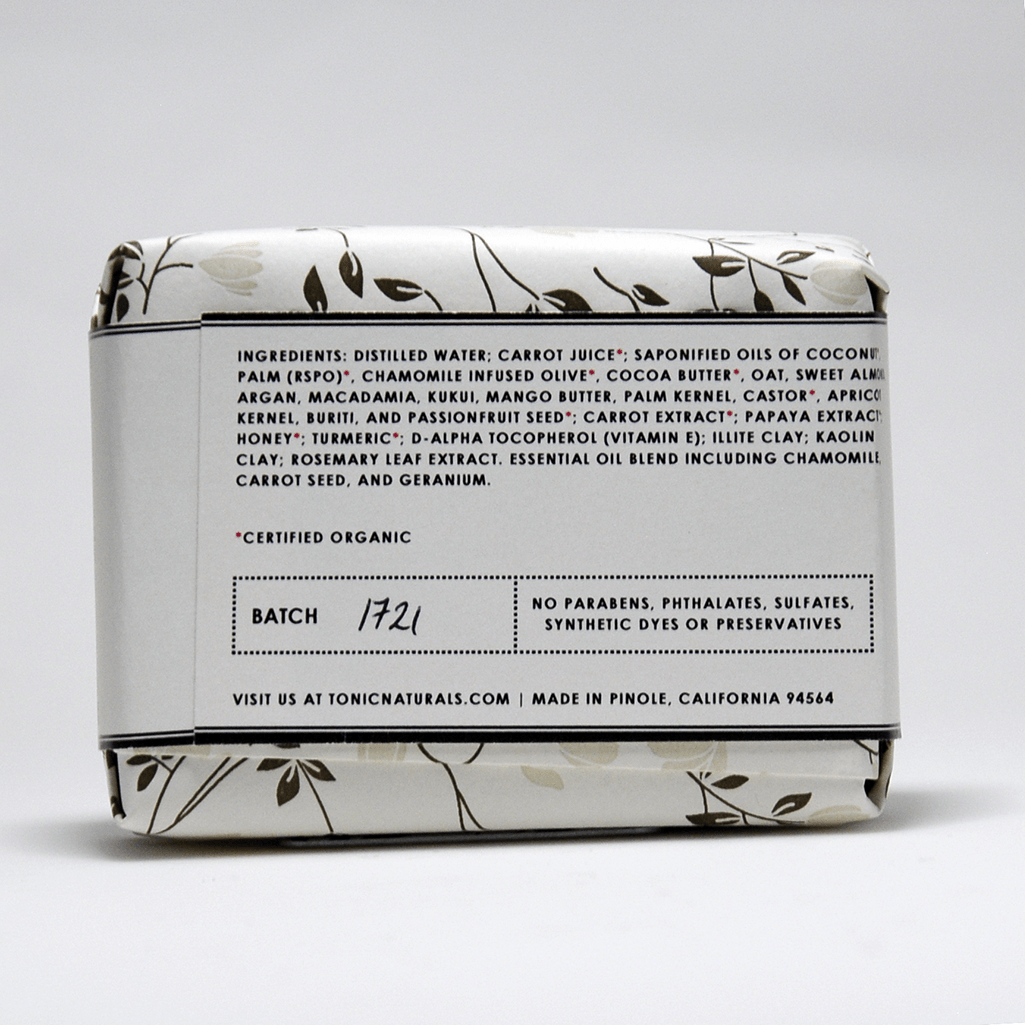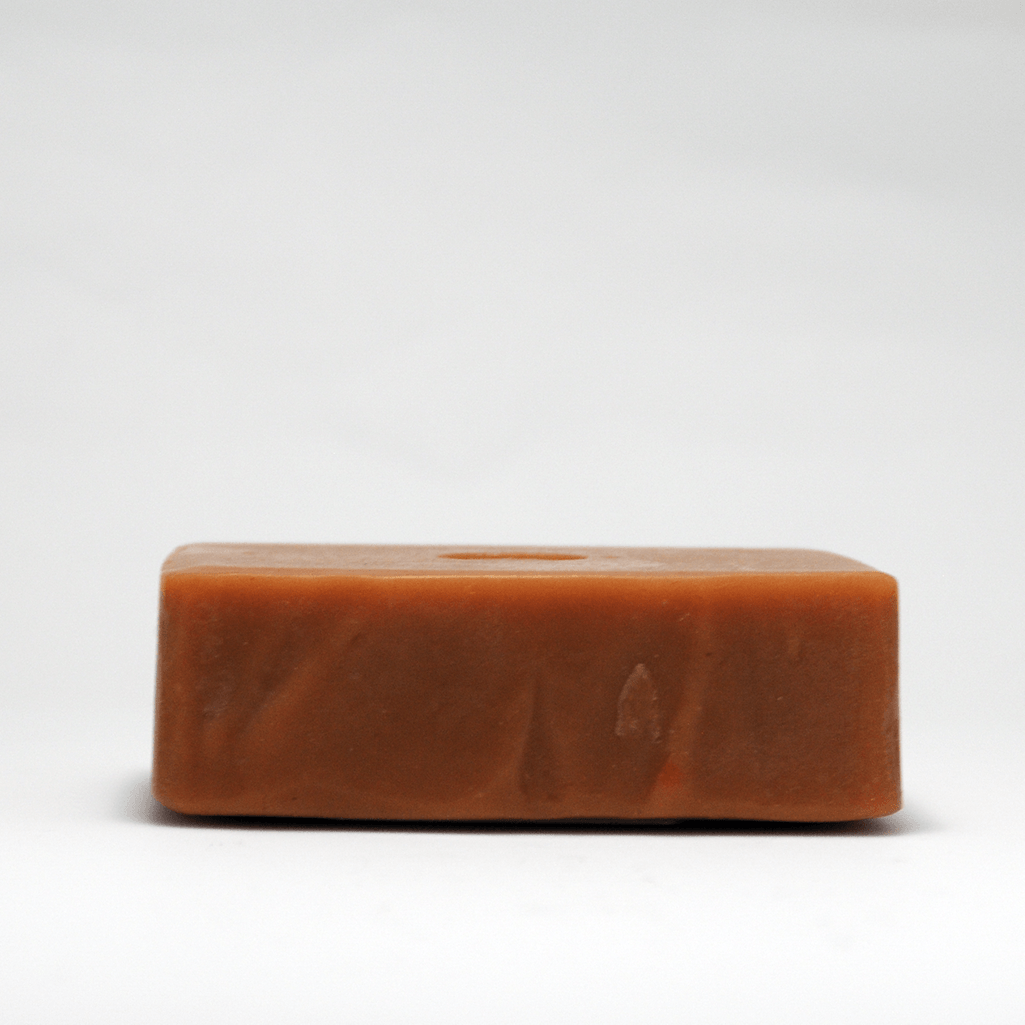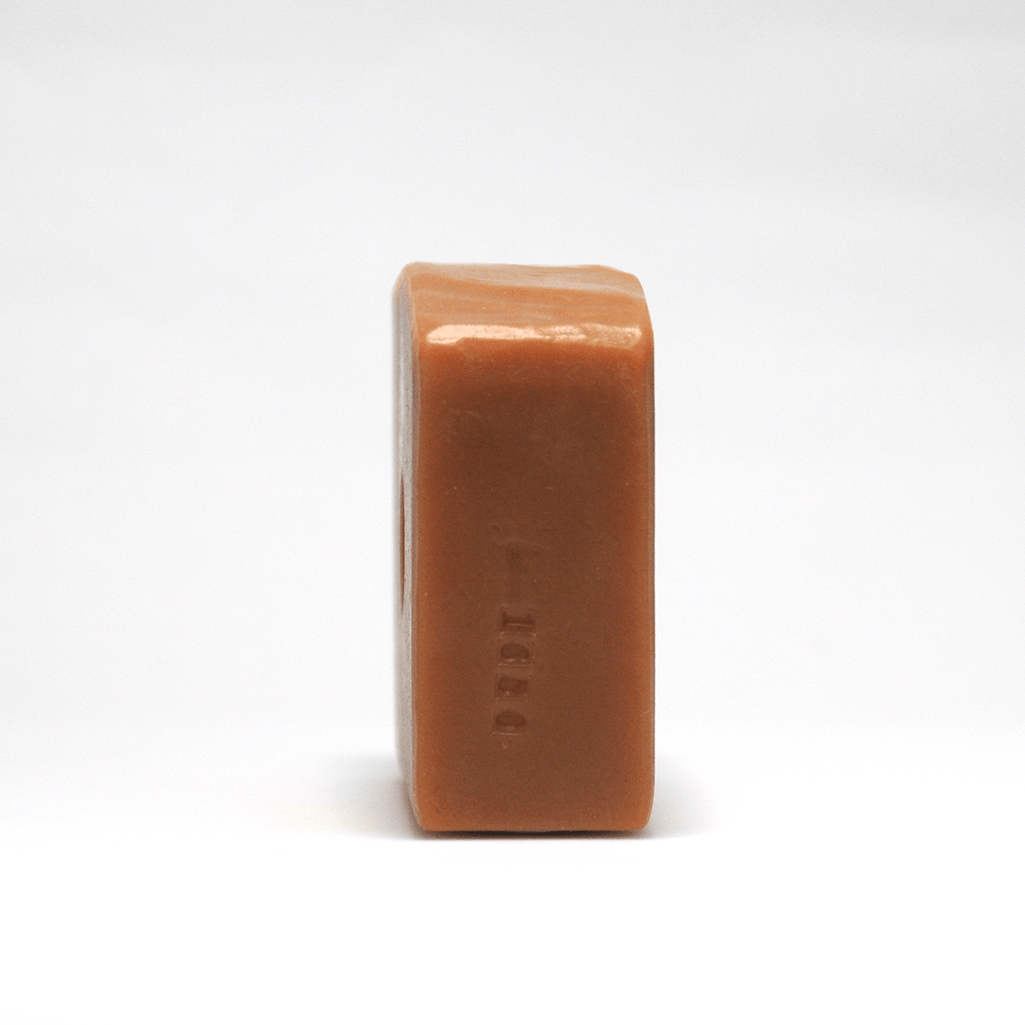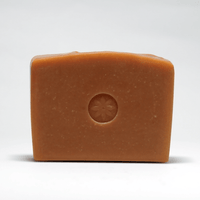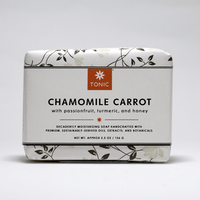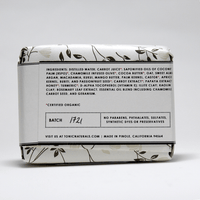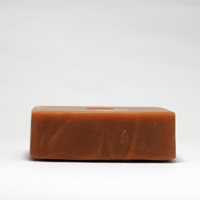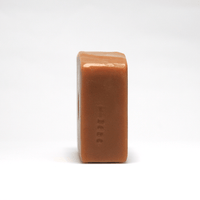 Chamomile Carrot Bar Soap
with Passionfruit Seed Oil, Turmeric and Honey
This is a wonderful daily face soap with a uniquely pleasing scent and an exceptionally gentle lather for all skin types.
Fresh organic carrot juice and carrot extract are combined with carrot seed oil for a triple treat for your skin. Rich in vitamins E and C, carrot seed oil is traditionally used to rejuvenate skin.
Chamomile essential oil is prized for it's soothing powers, while papaya extract dissolves dead skin cells and other impurities.
Passion fruit seed oil, also known as Maracuja oil, is a sweetly scented fast absorbing oil that is high in magnesium, vitamin C, and essential fatty acids.
Hydrating honey and soothing turmeric enhance the beneficial effects of carrot, passionfruit and papaya extracts for clear, gorgeous, glowing skin.
Key Essential Oils: Anthemis nobilis (Roman chamomile), Daucus carota (carrot) seed
Scent Profile: Fresh, earthy, herbaceous
Active Botanicals: Carrot, Papaya, Honey, Turmeric
Qualities: Nourishing, Clarifying, Hydrating
Best For: Dry Skin
Net Weight: Approx. 6oz/170g
Saponified oils of coconut*, palm**, chamomile-infused olive*, cocoa butter*, castor*, oat, mango seed butter, palm kernel, macadamia nut, apricot kernel, and kukui*; water; carrot extract*; essential oil blend of roman chamomile, carrot seed, geranium, lavender, and ylang ylang; passion fruit seed oil; papaya extract*; illite clay, carrot root powder; honey*; kaolin clay; turmeric*; sunflower extract; sweet almond oil; argan oil; rosmarinus officianalis (rosemary) leaf extract.
*Certified organic ingredient
**Certified organic - RSPO Identity Preserved ingredient
To get the most out of your bar, wet your skin and then work the soap up into a nice lather before gently massaging it into your skin.
For an extra special treat, turn the water off and let the beneficial oils and botanicals soak into your skin for a few moments before rinsing it all off.
When showering, we suggest starting at the top and then working your way down to your feet.

To use as a shampoo bar, first get hair and scalp good and wet. Next, work up a lather in your hands then massage that lather into your scalp. Let the lather soak in to your scalp for a few breaths. Rinse thoroughly with clear, cool water. Condition and style as you normally would.

Keep soap dry between uses for a longer lasting bar. Bar soap will last several years if kept wrapped and in a cool dark dry place.

You can also use these soaps with your skin brush or washcloth for an extra invigorating cleanse.
This botanically rich bar is deeply hydrating, nourishing and clean rinsing, making it the perfect facial soap. The scent is fresh, sophisticated and subtle.
Beautiful rich and delicate smell
The bar is consistent with all my Tonic soaps. I am so impressed with the ingredients and above standards-attention to the alchemy of the Tonic blends. This soap is no exception. It is delicate and healing for sensitive skin. It has remarkable clay in it with turmeric and healing essential oils, plus remarkable nut and seed oils. Because it is cosmetic quality I can use it on my face as well as my body. I love the Chamomile Carrot Bar.
Lovely light scent
I love every Tonic soap I have tried, and the Chamomile Carrot is no exception. I found the scent to be lightly floral while using the soap, but it does not linger on your skin, so this is a great option for people who may not want a strong scent. As with all Tonic soaps, the lather is rich and luxurious and leaves my skin feeling clean and moisturized.