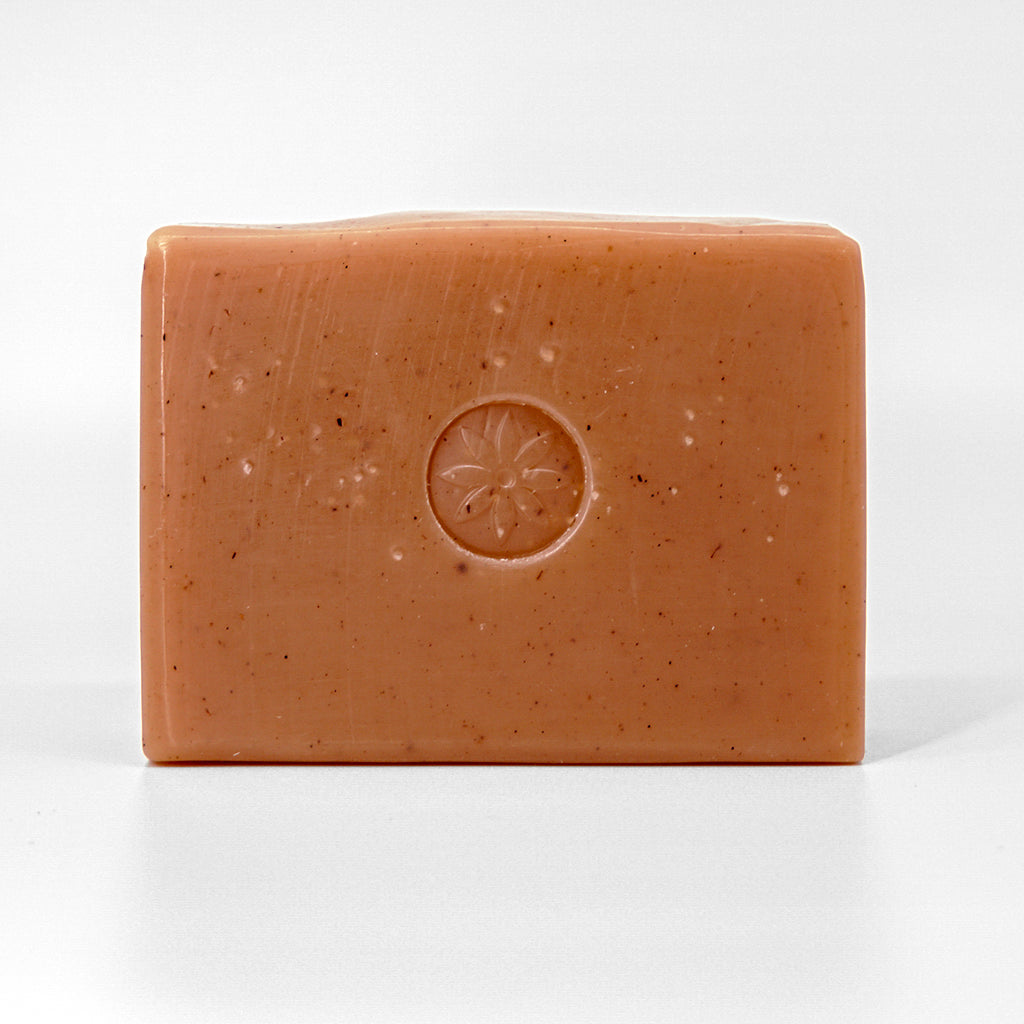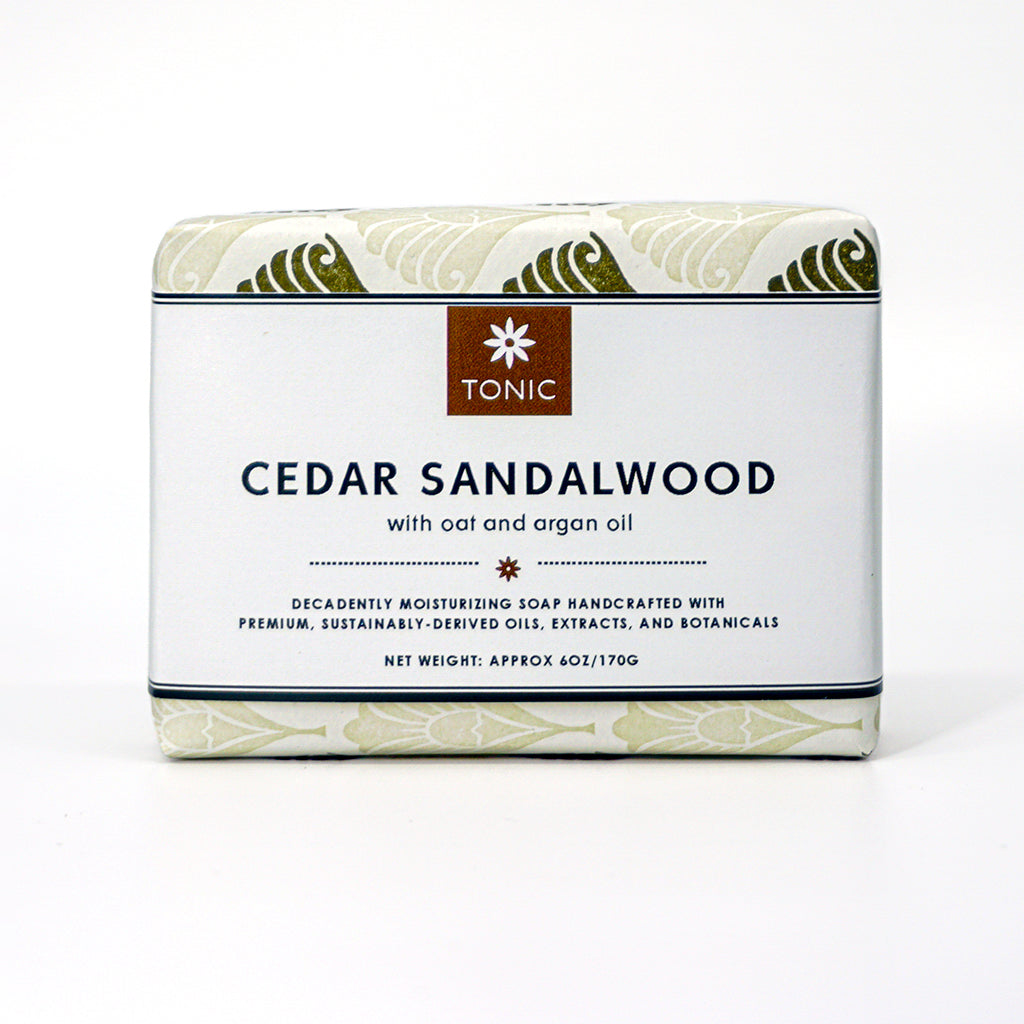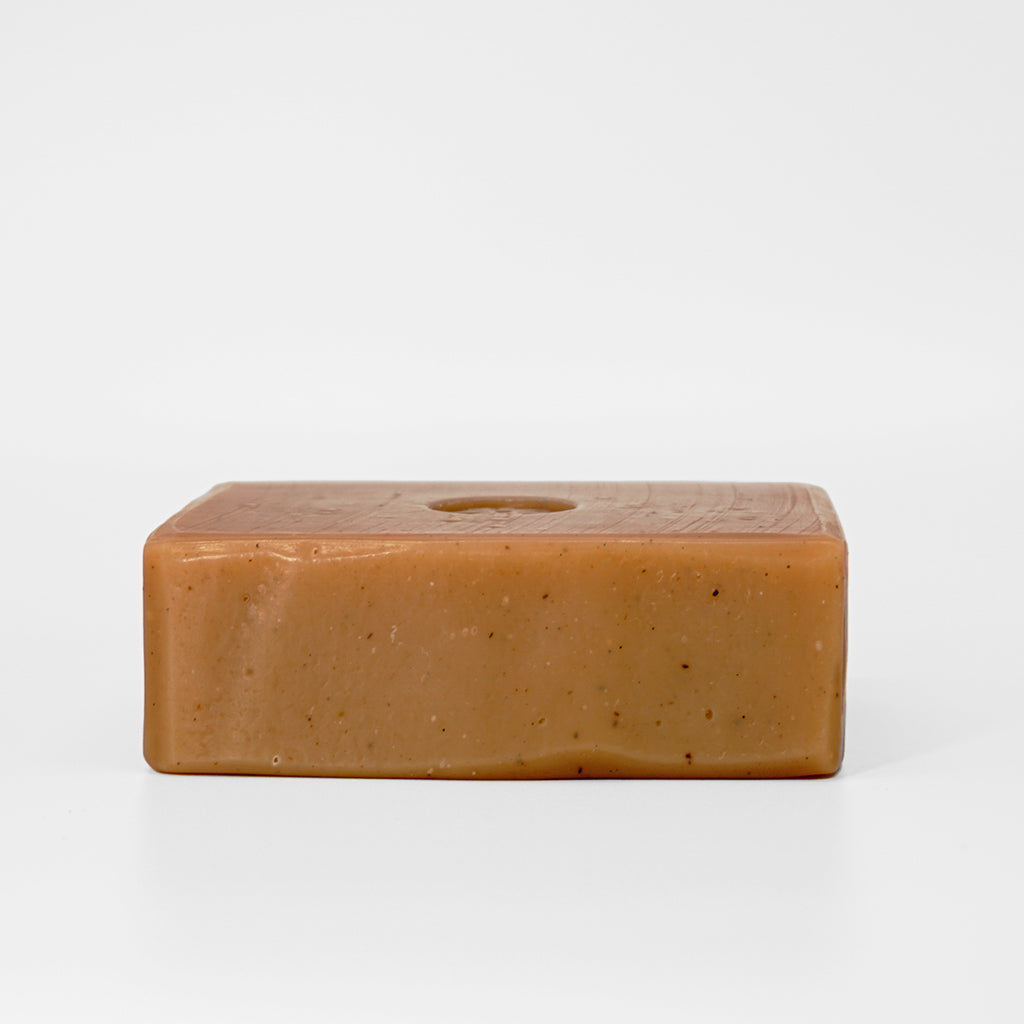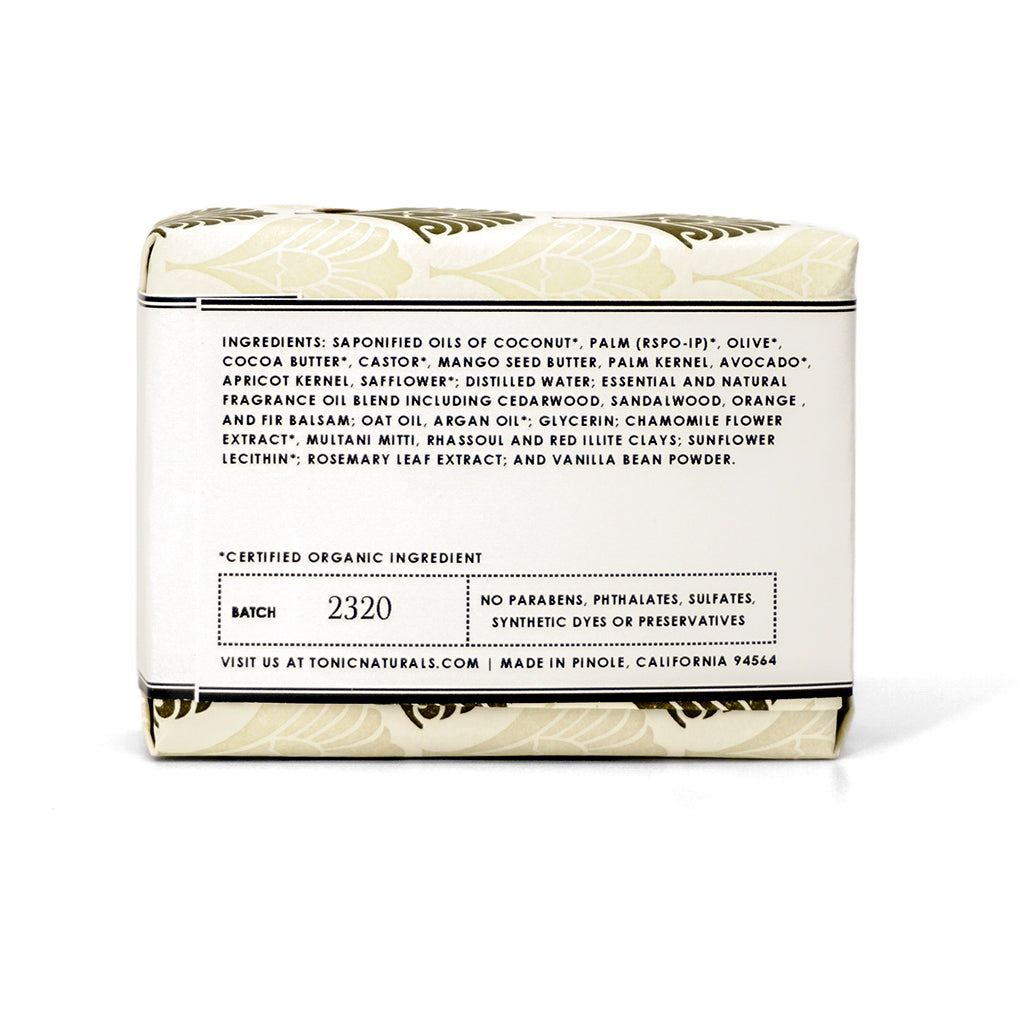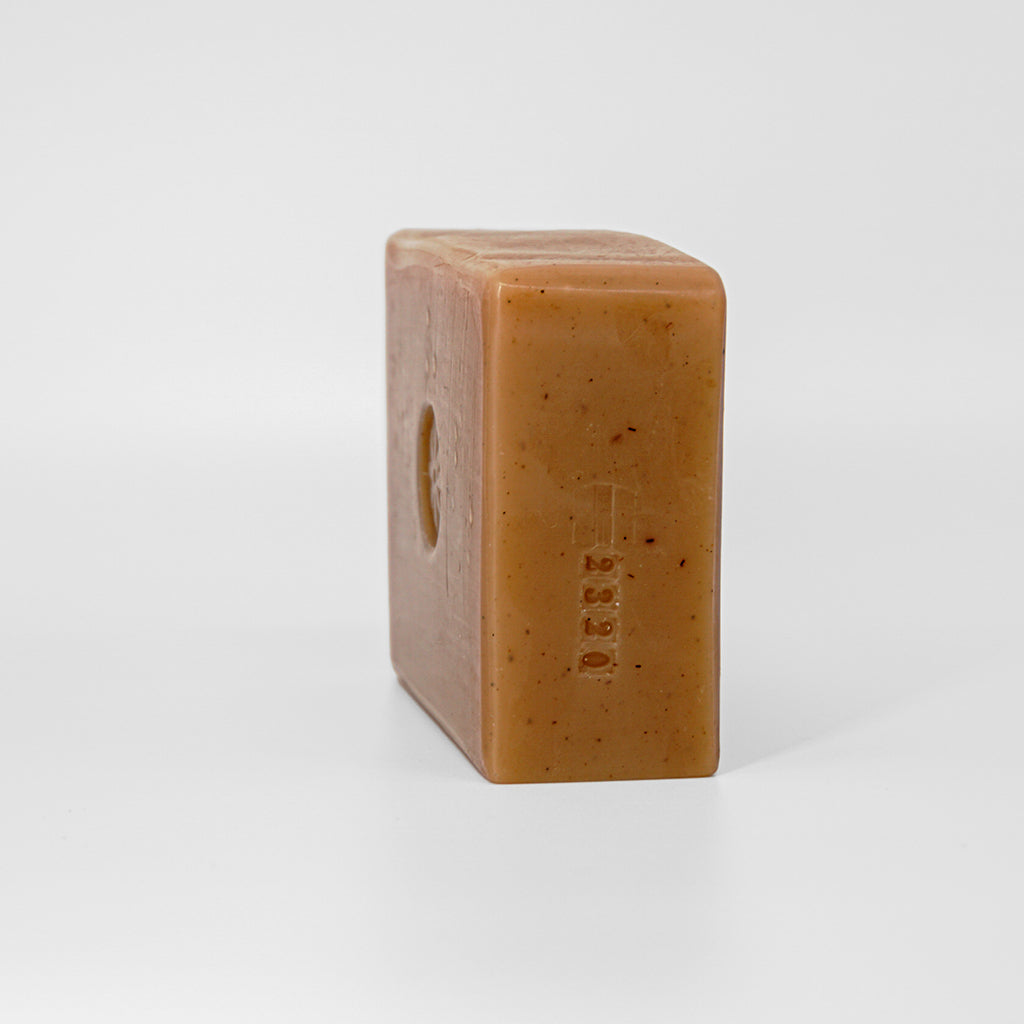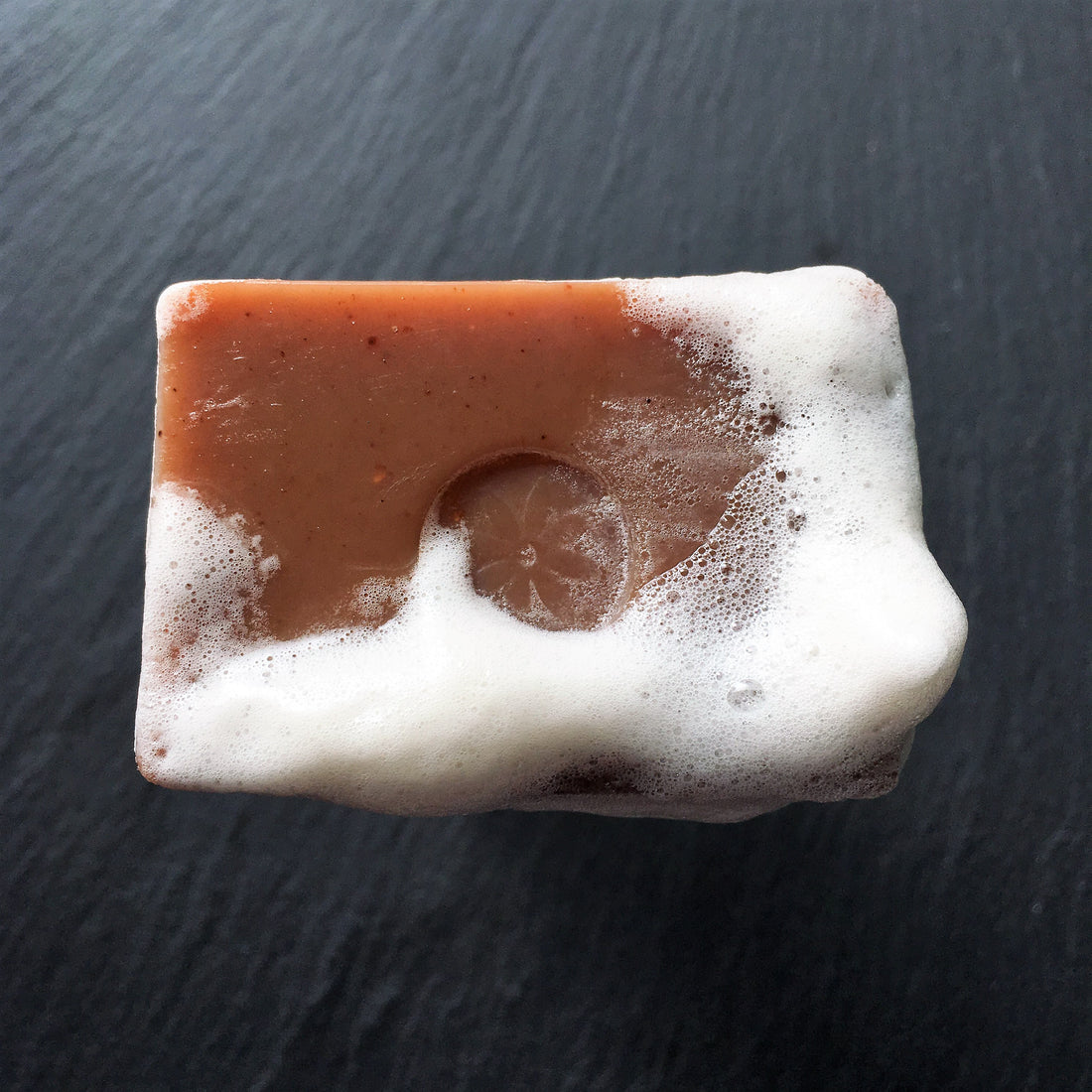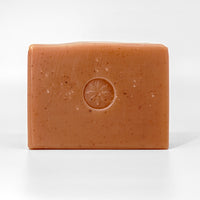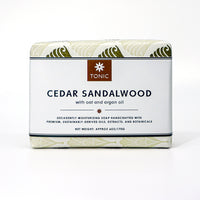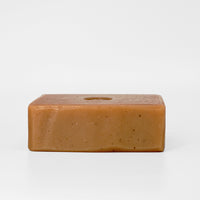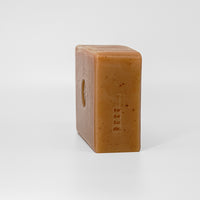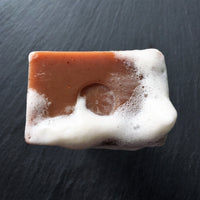 Cedar Sandalwood Bar Soap
Woodsy, Refined and Elegant

Texas cedar is the perfect partner for sultry Australian sandalwood. These essential oils are blended with the warm citrus notes of sweet orange for a profoundly alluring scent.
Made with emollient argan and oat oils and mineral rich clays, this bar soap has an abundant creamy lather and is an especially luxurious way to cleanse your skin from head to toe. Wonderful in the shower and gentle enough for all skin types.
Vegan formula
Free of Dyes, Phthalates, Parabens & Sulfates

Key Essential Oils: Cedarwood (juniperus virginiana), Sandalwood (santalum austrocaledonicum vieill)
Scent Profile: Sultry incense wood
Active Botanicals: Chamomile flower
Qualities: Soothing, clarifying, protective
Best For: All skin types
Net Weight: Approx. 6oz / 170g
Saponified oils of coconut*, palm**, olive*, cocoa butter*, castor*, mango seed butter, palm kernel, avocado*, apricot kernel, safflower*; distilled water; essential and plant based fragrance oil blend including cedarwood (juniperus virginiana), sandalwood (santalum austrocaledonicum vieill), orange (citrus sinensis), and fir balsam (abies balsamea); oat oil, argan oil*; glycerin; chamomile flower extract*, multani mitti, rhassoul and red illite clays; sunflower lecithin*; rosemary leaf extract; and vanilla bean powder.
*Certified organic ingredient
**Certified organic - RSPO Identity Preserved ingredient
To get the most out of your bar, wet your skin and then work the soap up into a nice lather before gently massaging it into your skin.
For an extra special treat, turn the water off and let the beneficial oils and botanicals soak into your skin for a few moments before rinsing it all off.
When showering, we suggest starting at the top and then working your way down to your feet.

To use as a shampoo bar, first get hair and scalp good and wet. Next, work up a lather in your hands then massage that lather into your scalp. Let the lather soak in to your scalp for a few breaths. Rinse thoroughly with clear, cool water. Condition and style as you normally would.

Keep soap dry between uses for a longer lasting bar. Bar soap will last several years if kept wrapped and in a cool dark dry place.

You can also use these soaps with your skin brush or washcloth for an extra invigorating cleanse.
Sweet Texas cedar and sultry Australian sandalwood essential oils create a woodsy, refined and elegantly scented handcrafted bar soap for face, hands and body.
THE BEST SOAPS IN THE BAY AREA
I remember seeing the Tonic stand at Lake Merritt's farmers market years ago , and I've been still ordering ever since . Soon I will try ALL soaps but my favorite the cedar sandalwood. And thank you soo much for the samples! 🙂
LOVE IT!!
Leave the bathroom smelling good
LOVE this soap
I admit...I'm a bit of a fancy soap junkie. But these soaps take it up to another, gloriously decadent level.
My favorite is Cedar Sandalwood. It smells divine, lasts a while, and best of all has little gritty bits in it that exfoliate your skin. Love it.