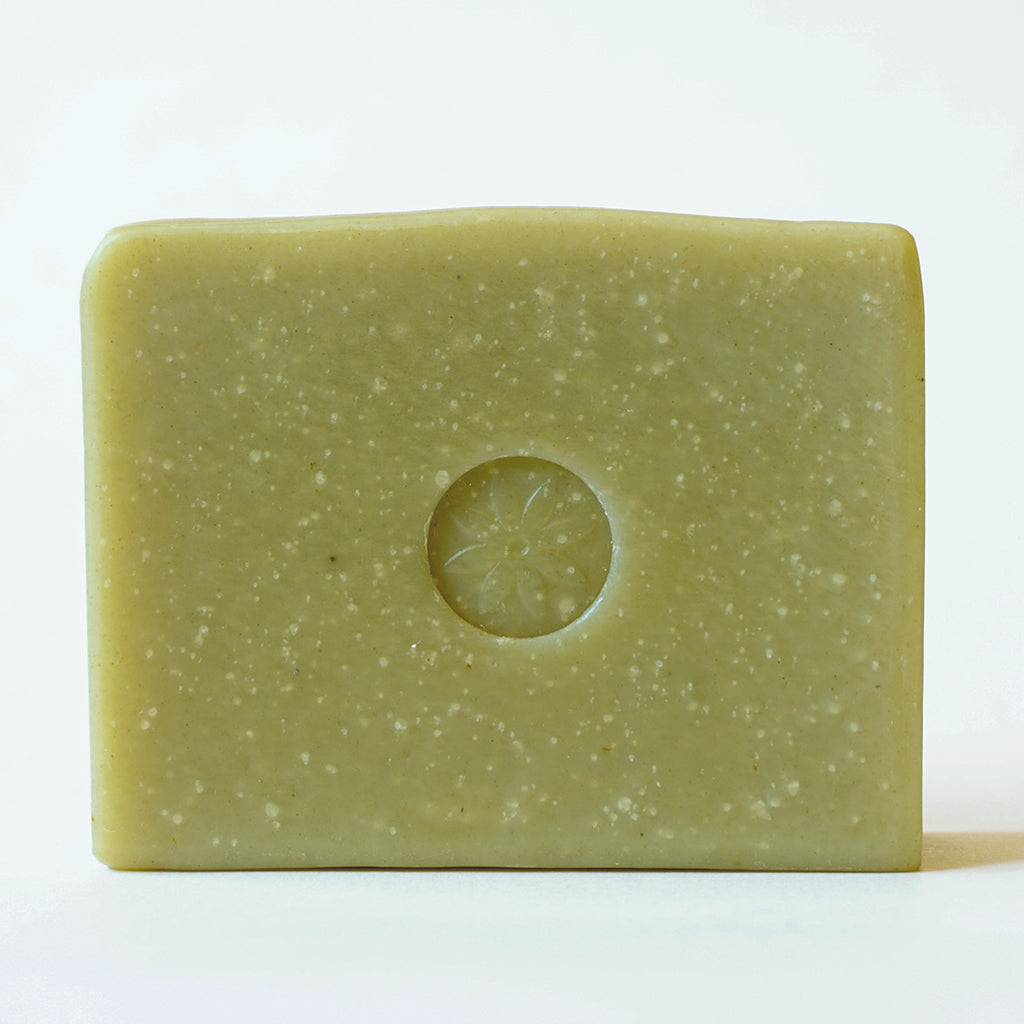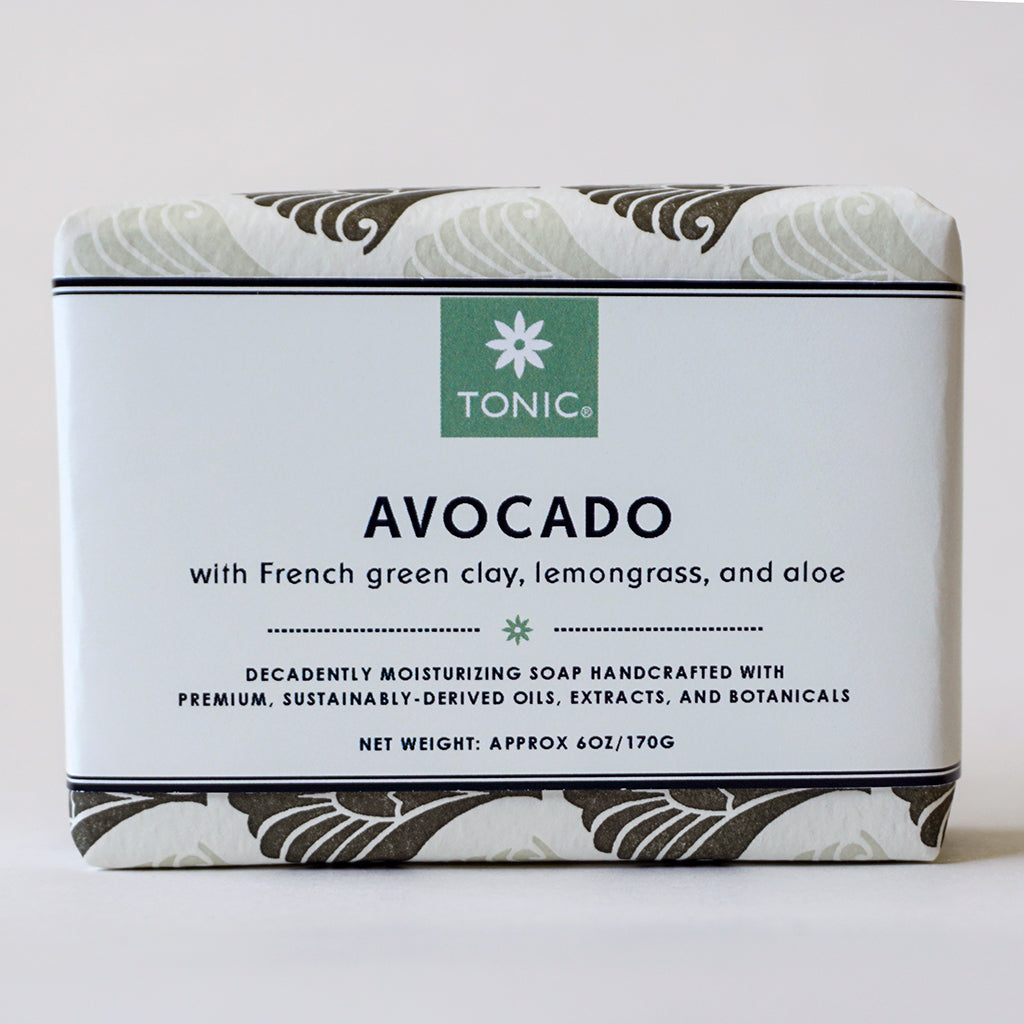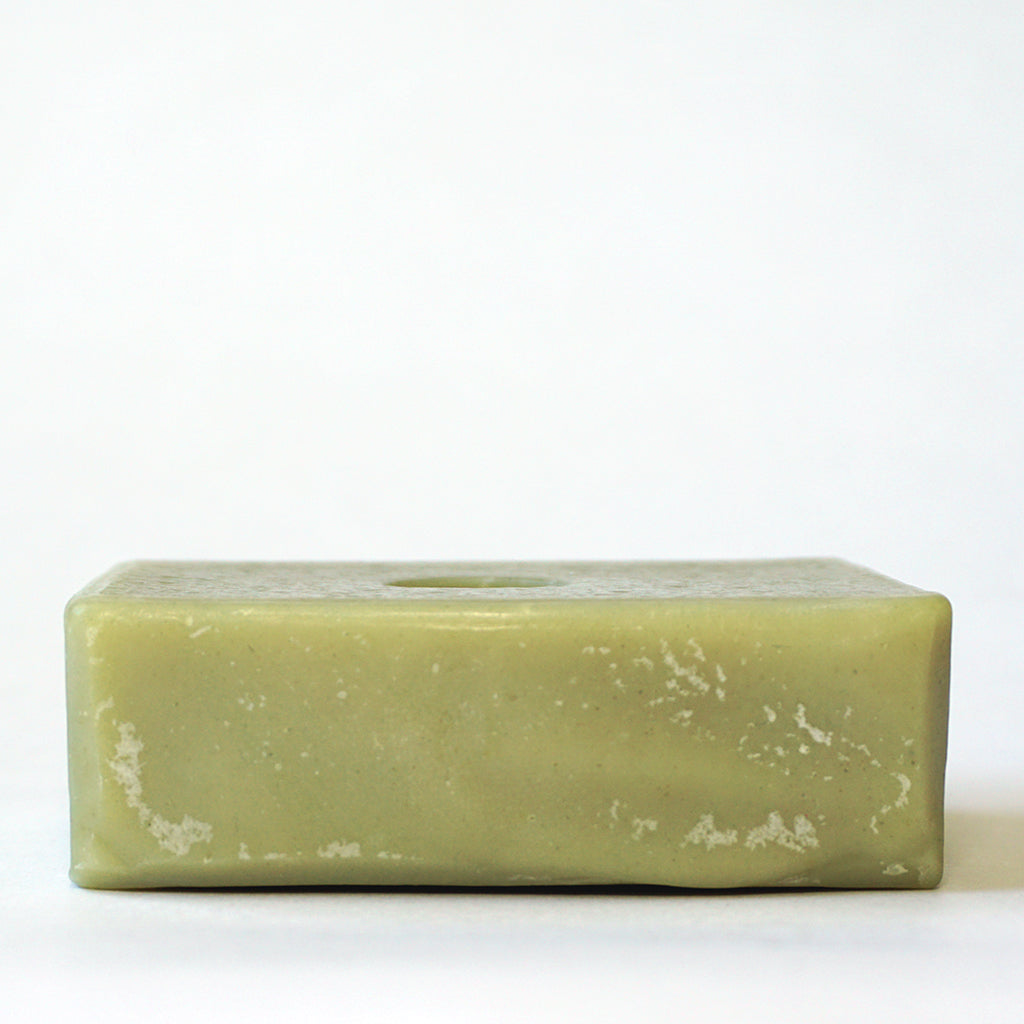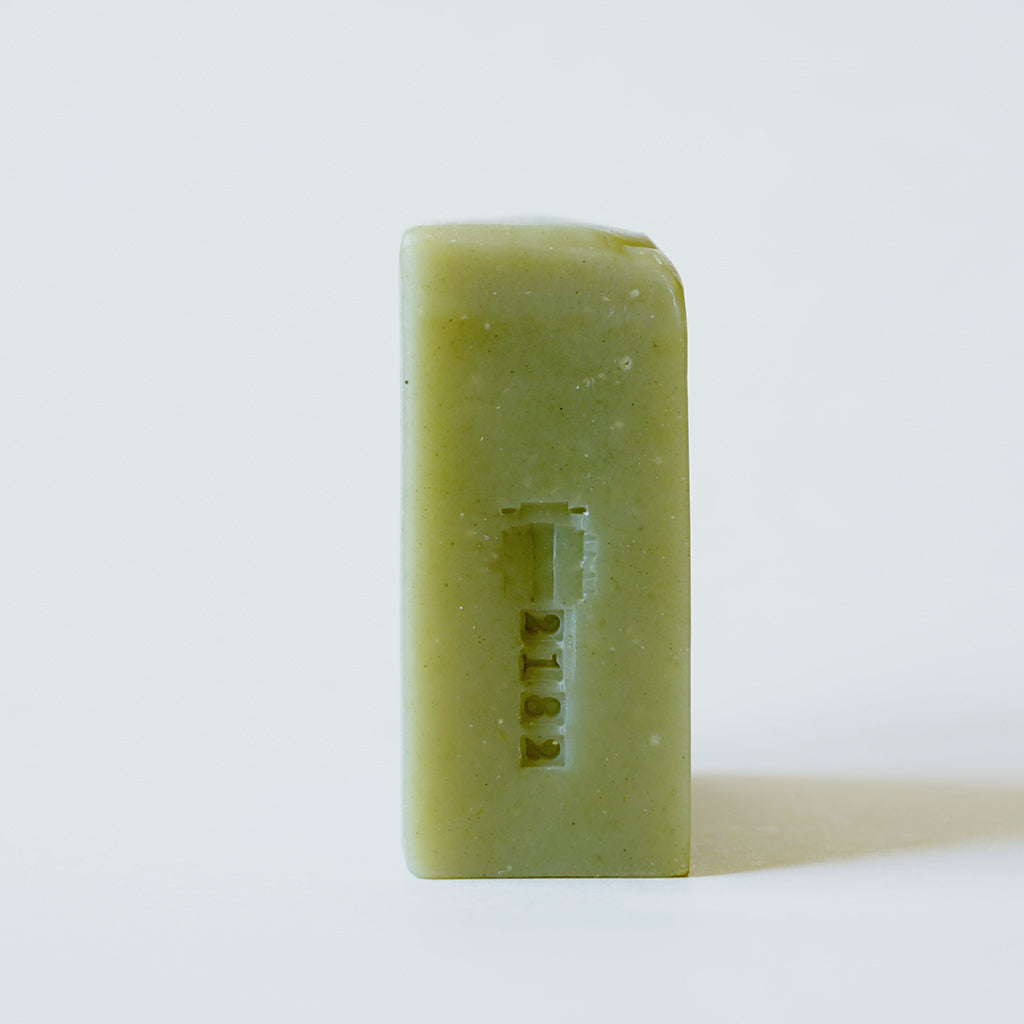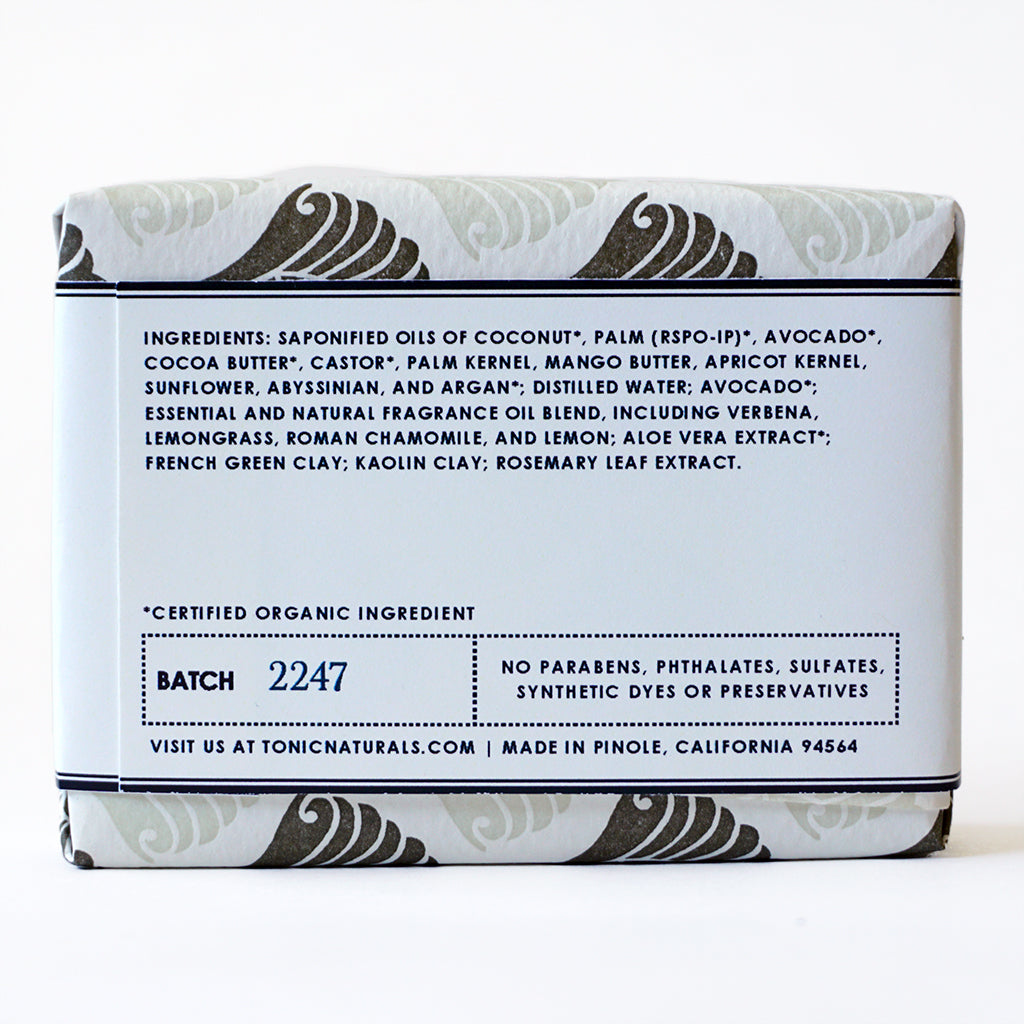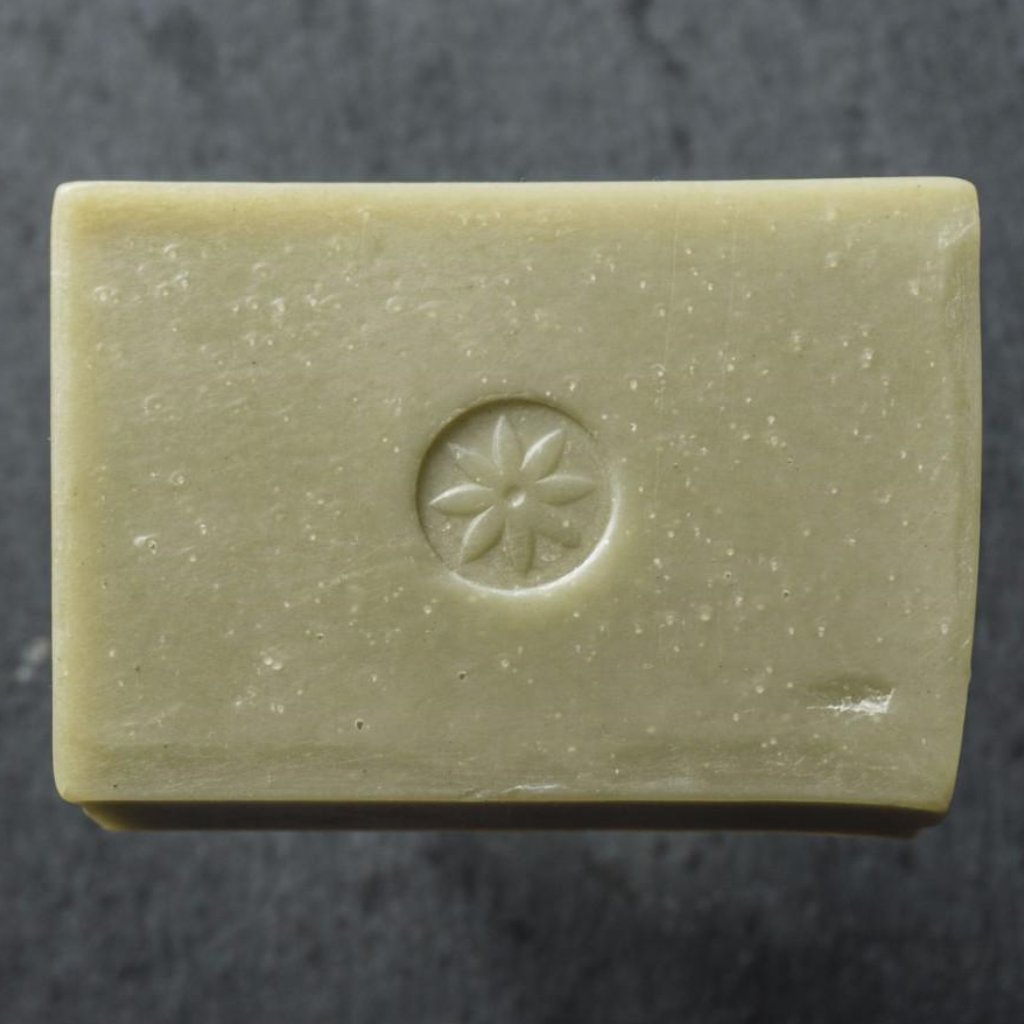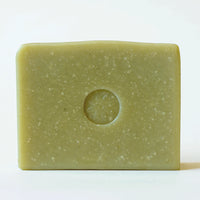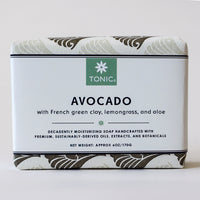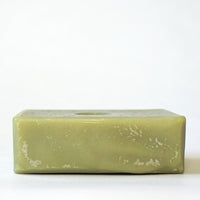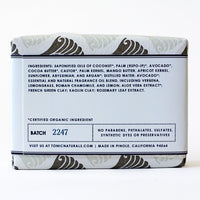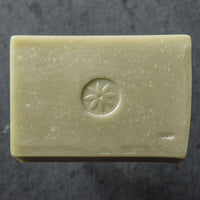 Soothing, Moisture Rich Lather
Full of luscious organic California avocado fruit and mildly scented with refreshing lemongrass essential oil, this bar soap will leave your skin feeling soft and refreshed.
For those that razor shave, this formula's dense lather is excellent for shaving.
French green and kaolin clays help provide a deep yet gentle cleanse, while the fresh avocado fruit and oil provide skin softening lipids.
Lemongrass essential oil has a calming effect and is traditionally used to alleviate inflammation and irritated skin.
Key Essential Oils: Lemongrass (Cymbopogon flexuosus), Lemon Verbena (Aloysia triphylla)
Scent Profile: Fresh, herbaceous with citrus notes
Active Botanicals: Avocado fruit, Aloe vera leaf juice
Qualities: Clarifying, Soothing, Balancing
Best For: Dry, irritated, or congested skin
Net Weight: Approx. 6oz/170g
Ingredients: Saponified oils of coconut*, palm*, avocado*, cocoa butter*, palm kernel, apricot kernel, castor*, mango seed butter, and sunflower; distilled water; avocado (persea gratissima) fruit*; essential oils of lemongrass (cymbopogon flexuosus), chamomile (matricaria recutita) flower, rosemary (rosmarinus officinalis) leaf, litsea cubeba, lemon (citrus limonum), and lemon verbena (aloysia triphylla); fragrance; abysinnian oil; argan oil*; french green clay; kaolin clay; sodium lactate; aloe (aloe barbadensis) leaf extract*; rosemary (rosmarinus officinalis) leaf extract.

*Certified organic ingredient
**Certified organic - RSPO Identity Preserved ingredient
To get the most out of your bar, wet your skin and then work the soap up into a nice lather before gently massaging it into your skin.
For an extra special treat, turn the water off and let the beneficial oils and botanicals soak into your skin for a few moments before rinsing it all off.
When showering, we suggest starting at the top and then working your way down to your feet.

To use as a shampoo bar, first get hair and scalp good and wet. Next, work up a lather in your hands then massage that lather into your scalp. Let the lather soak in to your scalp for a few breaths. Rinse thoroughly with clear, cool water. Condition and style as you normally would.

Keep soap dry between uses for a longer lasting bar. Bar soap will last several years if kept wrapped and in a cool dark dry place.

You can also use these soaps with your skin brush or washcloth for an extra invigorating cleanse.
Fresh organic California avocado fruit provides an extra creamy lather and is rich in omega fatty acids, and vitamins A, C and E.
Amazing
I have been using the avocado soap for just a few days and I am blown away at how soft and nourished my skin has become. I was using it as a hand soap and the skin on my hands is amazingly soft, moist and supple. I am such a fan of their soaps.