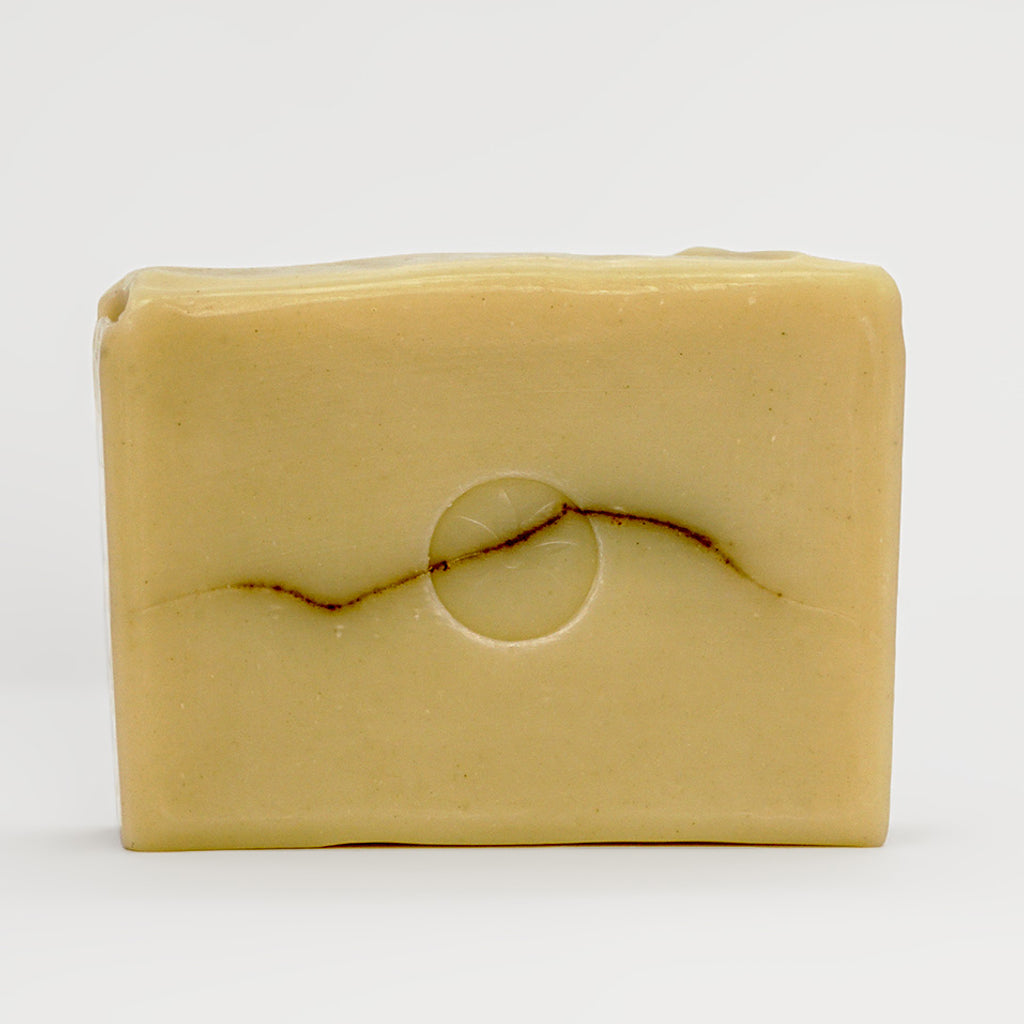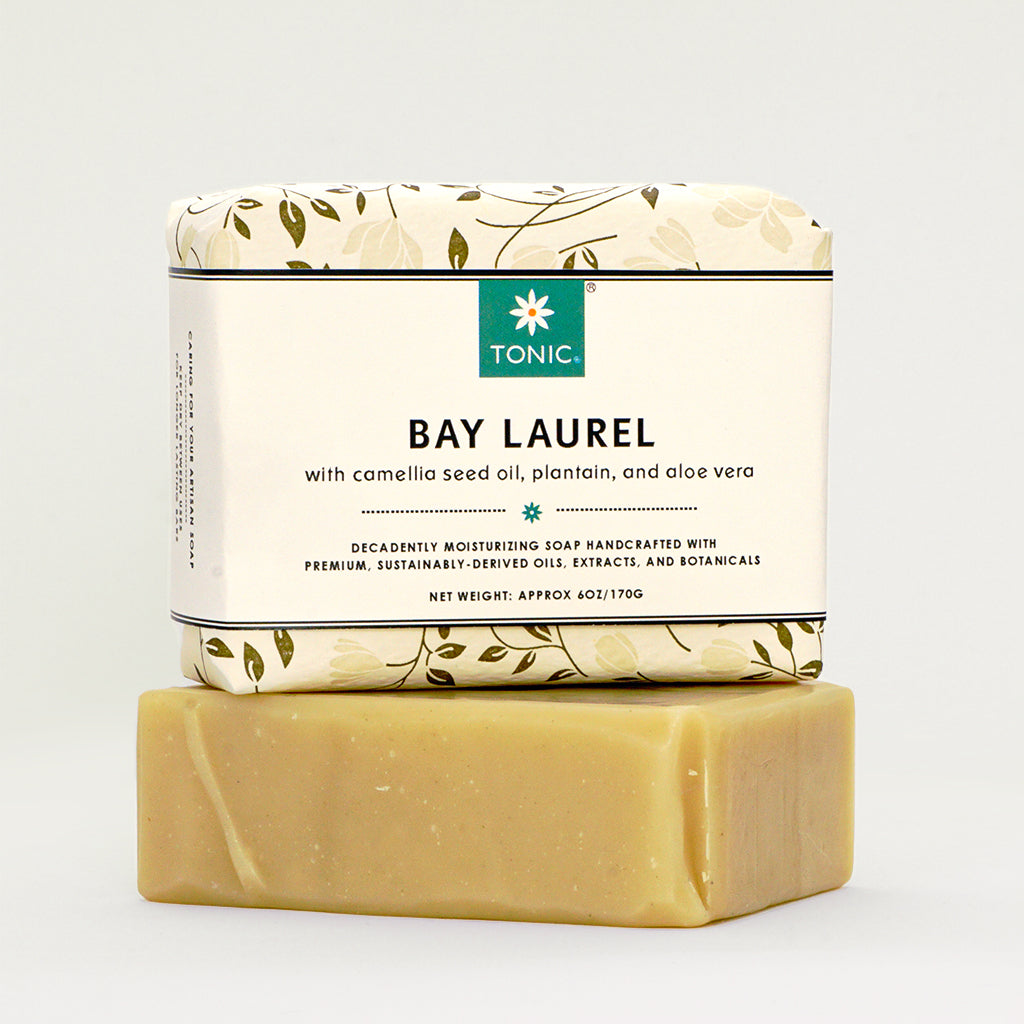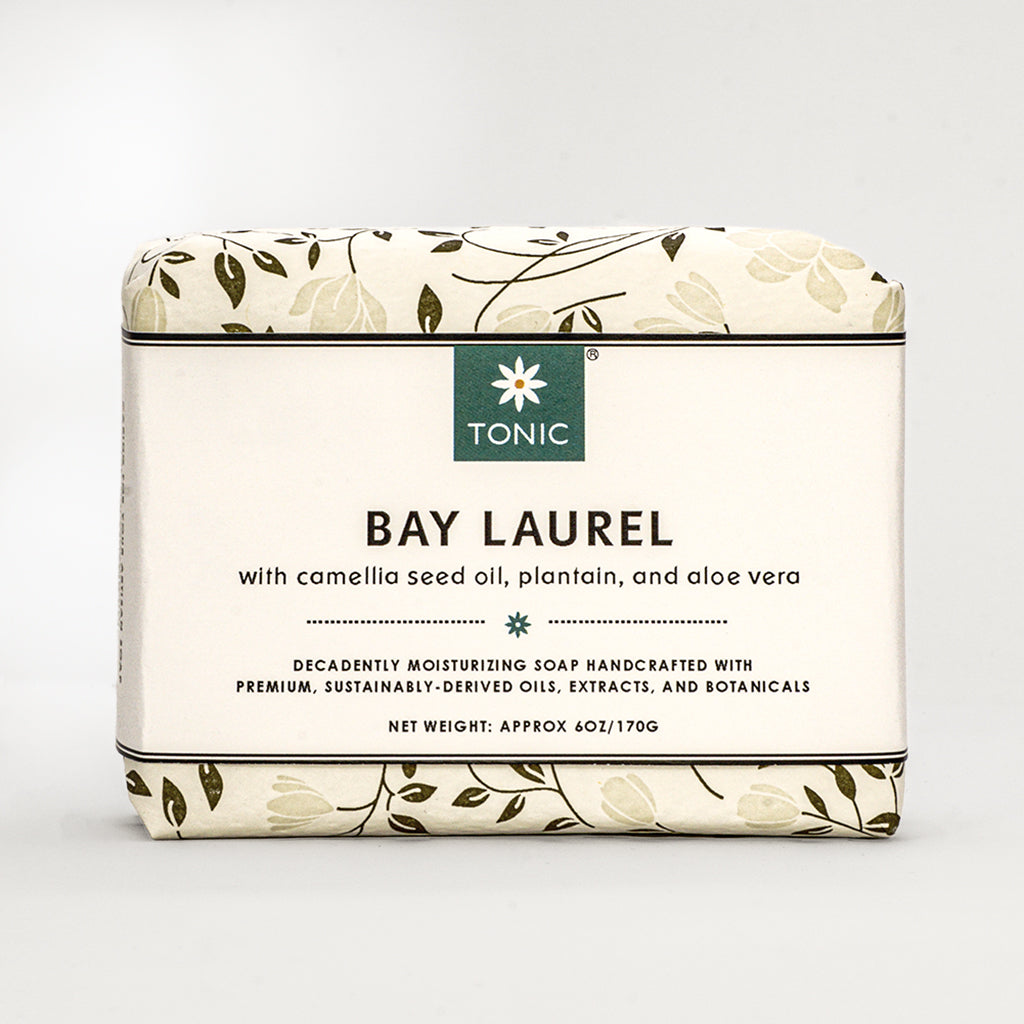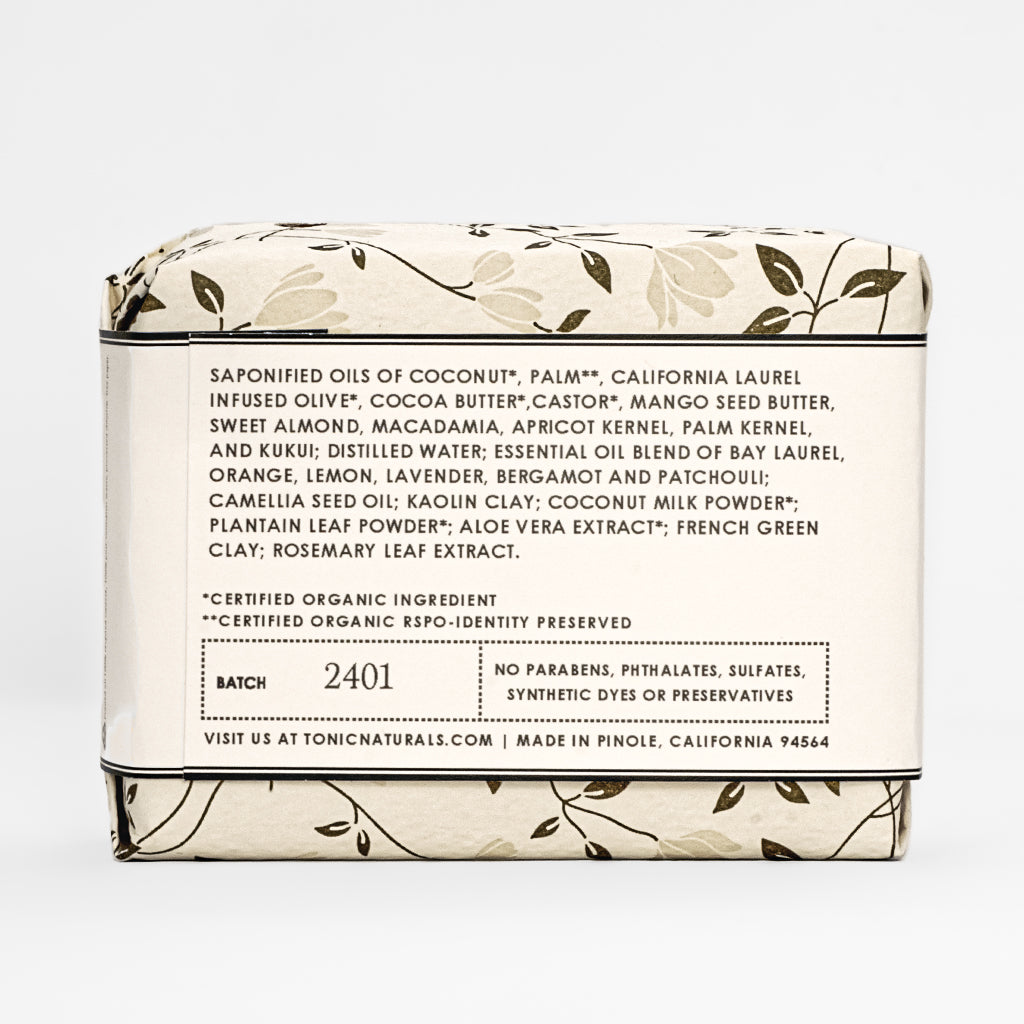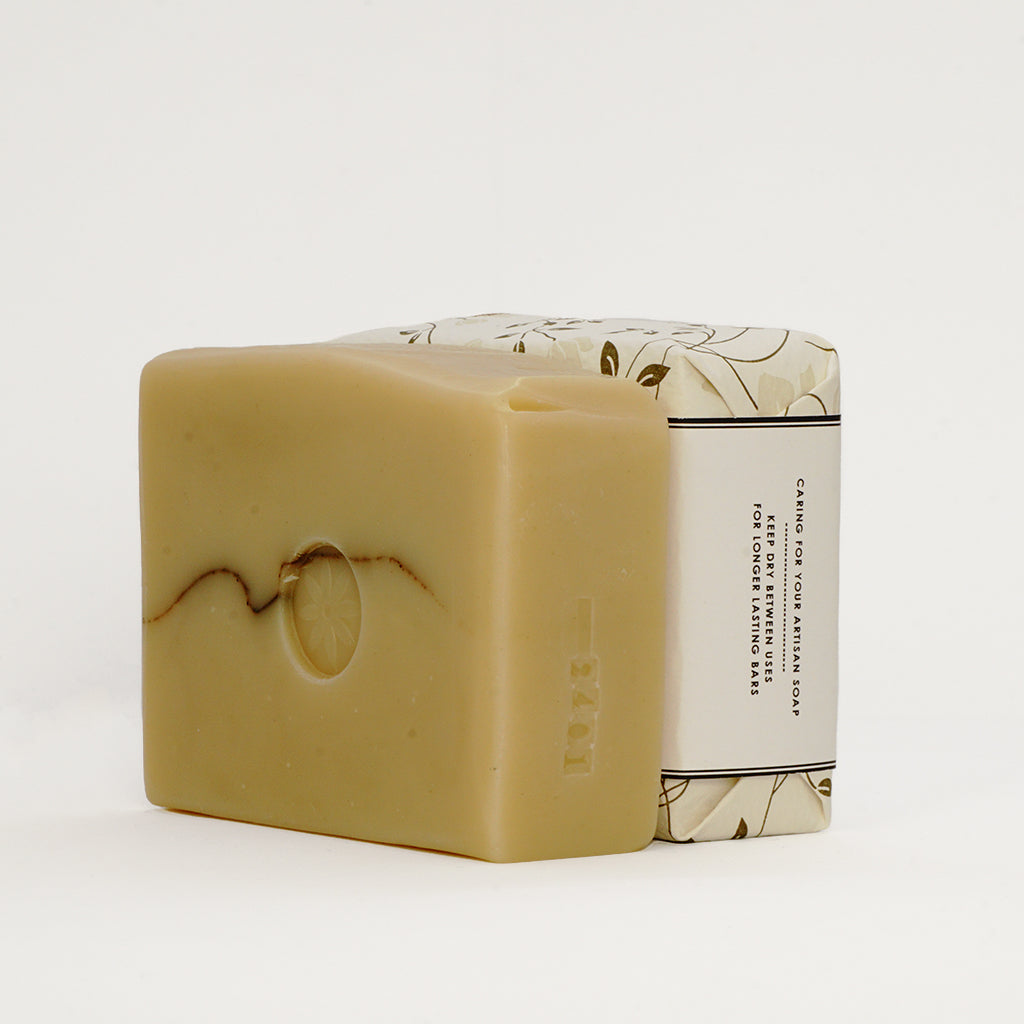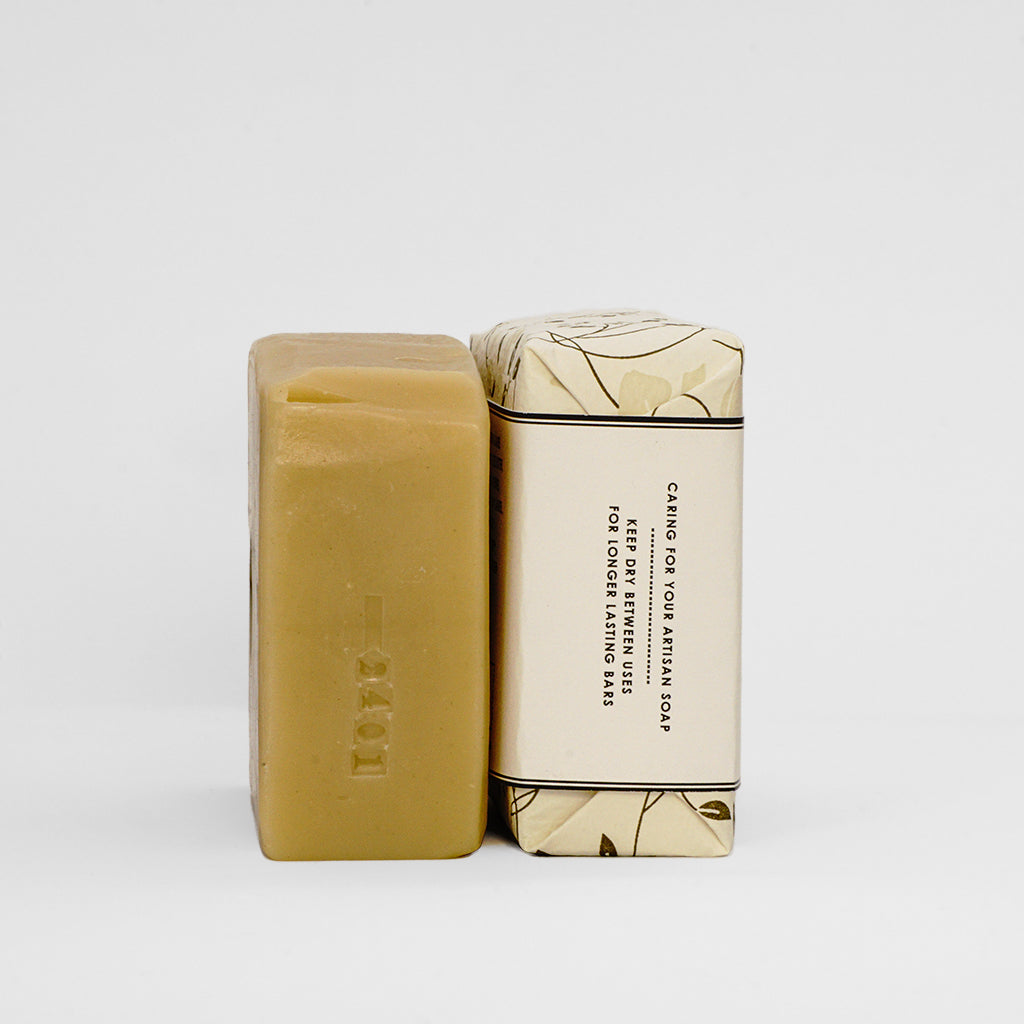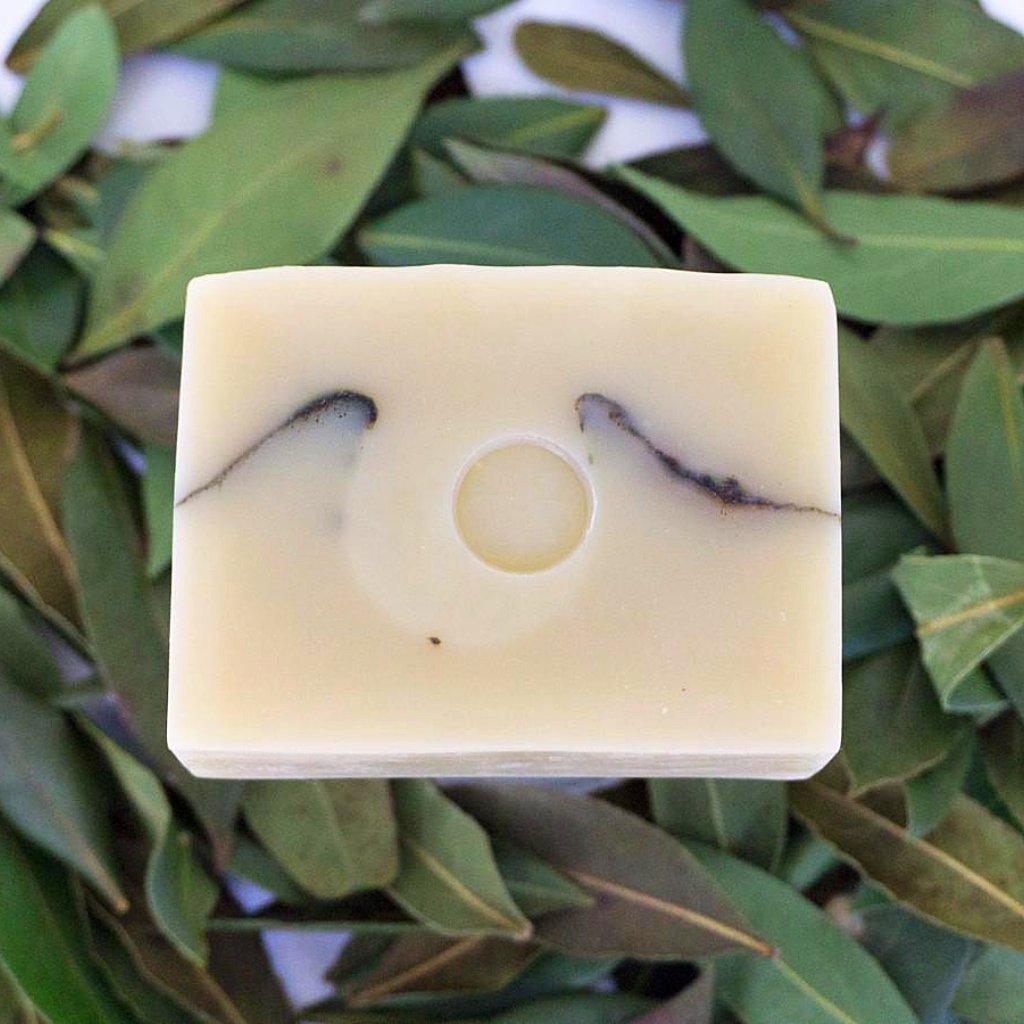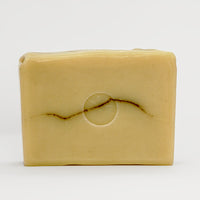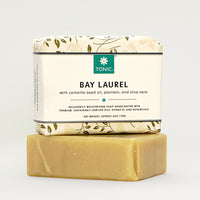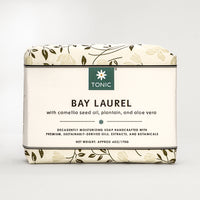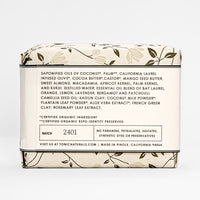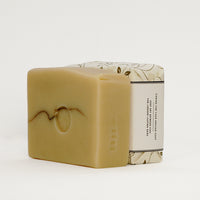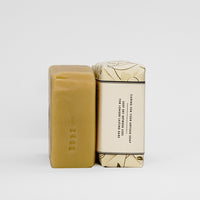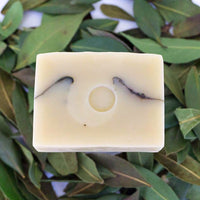 with Camellia Seed Oil
Organic olive oil is infused with wildcrafted California laurel leaf and blended with bay laurel essential oil to help melt away dirt and leave your skin feeling refreshed and clean.
Bay laurel essential oil smells amazing in a hot shower and is traditionally used to soothe overworked muscles and clear congestion.
Camellia seed oil has a lovely light texture and helps lock in hydration.
Plantain leaf is excellent at calming skin irritations, while French green and kaolin clays absorb impurities and excess oil to provide a deep yet gentle cleanse.
Coconut milk provides a creamy lather and is wonderfully hydrating for all skin types.
This well balanced, mildly scented bar soap is deodorizing, moisturizing, and wonderful for all skin types.
Key Essential Oils: Bay Laurel (Laurus nobilis), Sweet Orange (Citrus sinensis)
Scent Profile: Fresh and spicy with hints of camphor, citrus, middle note of orange peel, and base notes of patchouli
Active Botanicals: California Laurel, Aloe Vera, Plantain Leaf
Qualities: Invigorating, warming
Best For: All skin types
Net Weight: Approx. 6oz/170g
Saponified oils of coconut*, palm**, california laurel infused olive*, cocoa butter*,castor*, mango seed butter, sweet almond, macadamia, apricot kernel, palm kernel, and kukui; distilled water; essential oil blend of bay laurel, orange, lemon, lavender, bergamot and patchouli; camellia seed oil; kaolin clay; coconut milk powder*; plantain leaf powder*; aloe vera extract*; french green clay; and rosemary leaf extract.

*Certified organic ingredient
**Certified organic - RSPO Identity Preserved ingredient
To get the most out of your bar, wet your skin and then work the soap up into a nice lather before gently massaging it into your skin.
For an extra special treat, turn the water off and let the beneficial oils and botanicals soak into your skin for a few moments before rinsing it all off.
When showering, we suggest starting at the top and then working your way down to your feet.

To use as a shampoo bar, first get hair and scalp good and wet. Next, work up a lather in your hands then massage that lather into your scalp. Let the lather soak in to your scalp for a few breaths. Rinse thoroughly with clear, cool water. Condition and style as you normally would.

Keep soap dry between uses for a longer lasting bar. Bar soap will last several years if kept wrapped and in a cool dark dry place.

You can also use these soaps with your skin brush or washcloth for an extra invigorating cleanse.
This bar was inspired by a trail near our original San Rafael studio, which is graced by a beautiful Laurel and looked straight onto Mt. Tam. The outline of that mountain is echoed in the line that runs through this bar.
Bay laurel
This is my new favorite. So refreshing
My favorite so far!
This has such a silky feel to it, and I love the design! My bar looks like a local mountain, Mt Tam. The scent is just right and I am loving the way my skin feels after using it in the shower.
Bay Laurel Soap
It's pleasant, but I was hoping for a stronger bay laurel fragrance, like walking through a bay laurel grove on a Peninsula trail. I like the more fragrant and less expensive Cedar/Sandalwood and Cardamon/Vetiver soaps better.
Thank you so much for your feedback. You are absolutely right in noticing that the Bay Laurel is one of our lighter scents. The bay laurel essential oil is delicately scented, where as the cedar and vetiver essential oils have much more gravity with greater presence. These differences are some of the wonderful surprises working with essential rather than synthetic perfume oils! That being said, we would be happy to swap your bay laurel if you would rather have a heavier scented bar. Just send a note to orders@tonicnaturals.com.