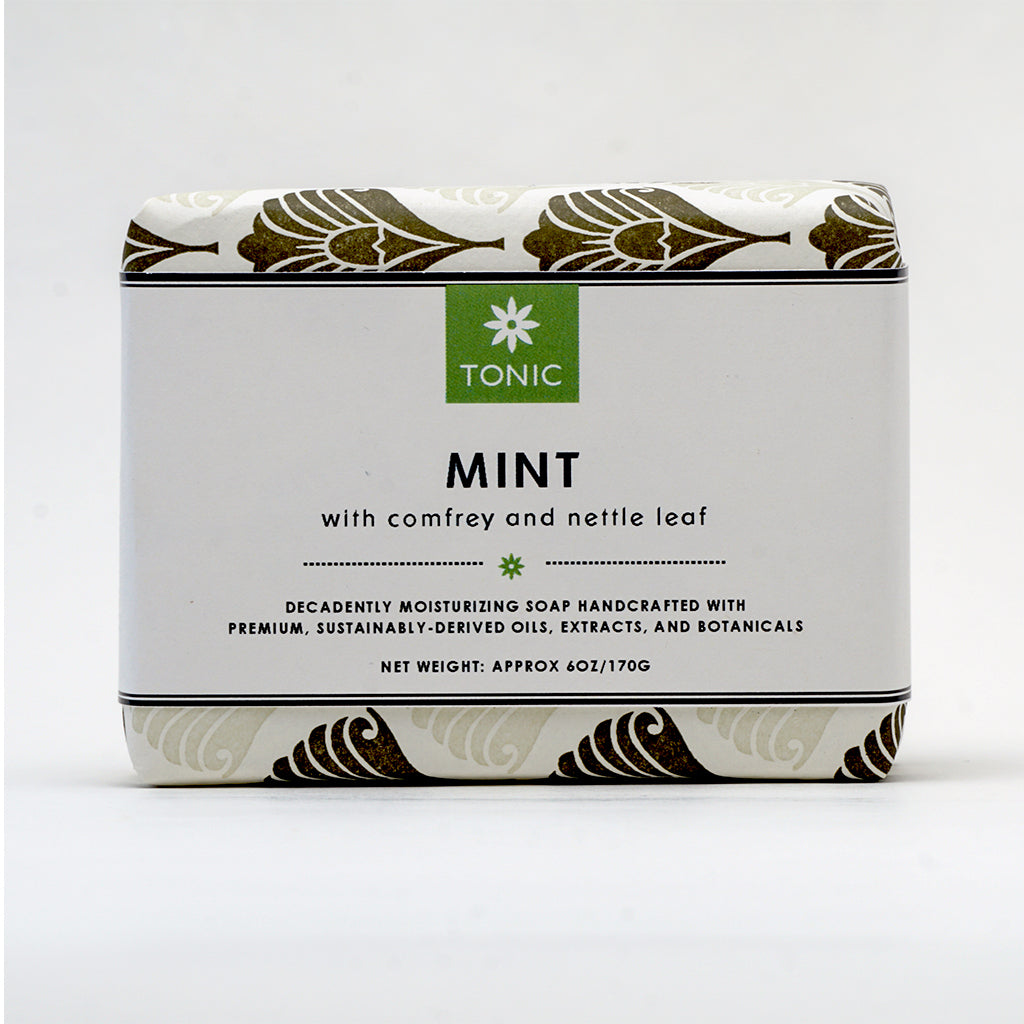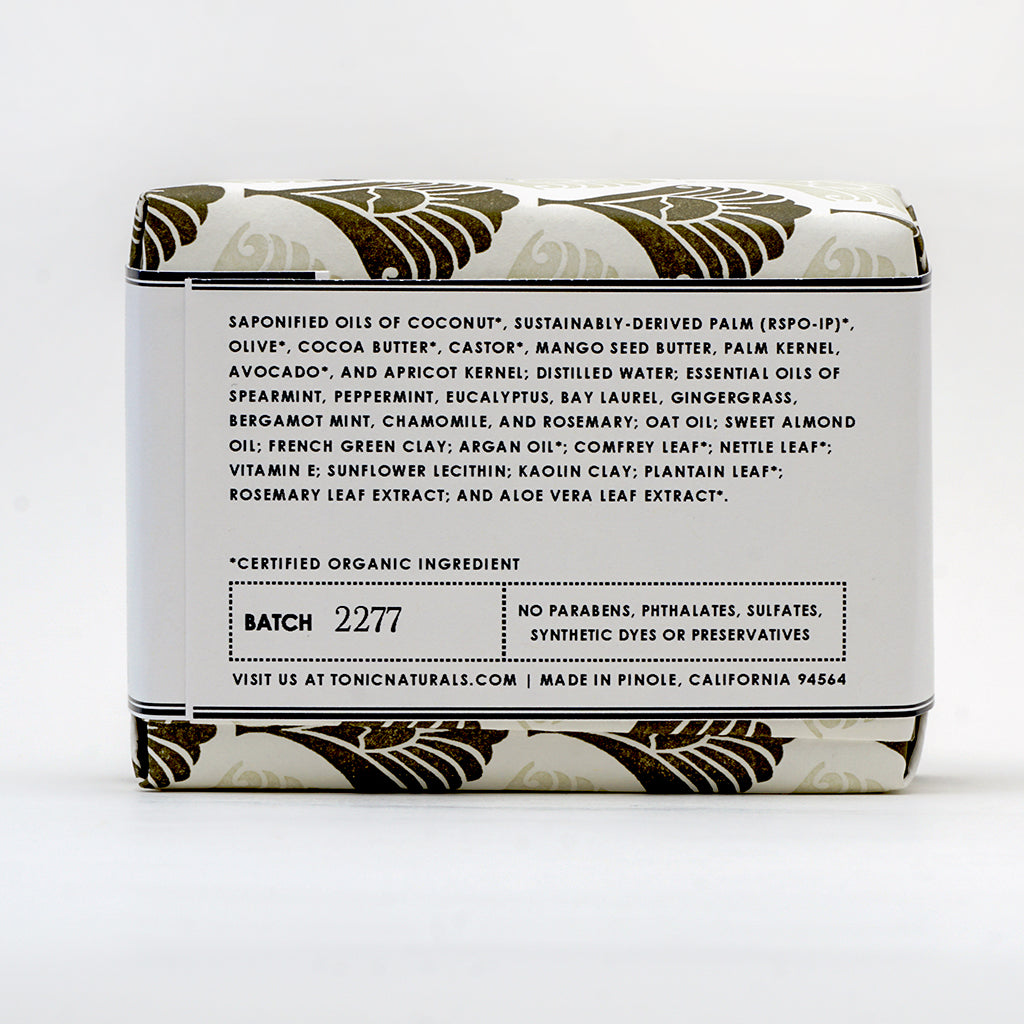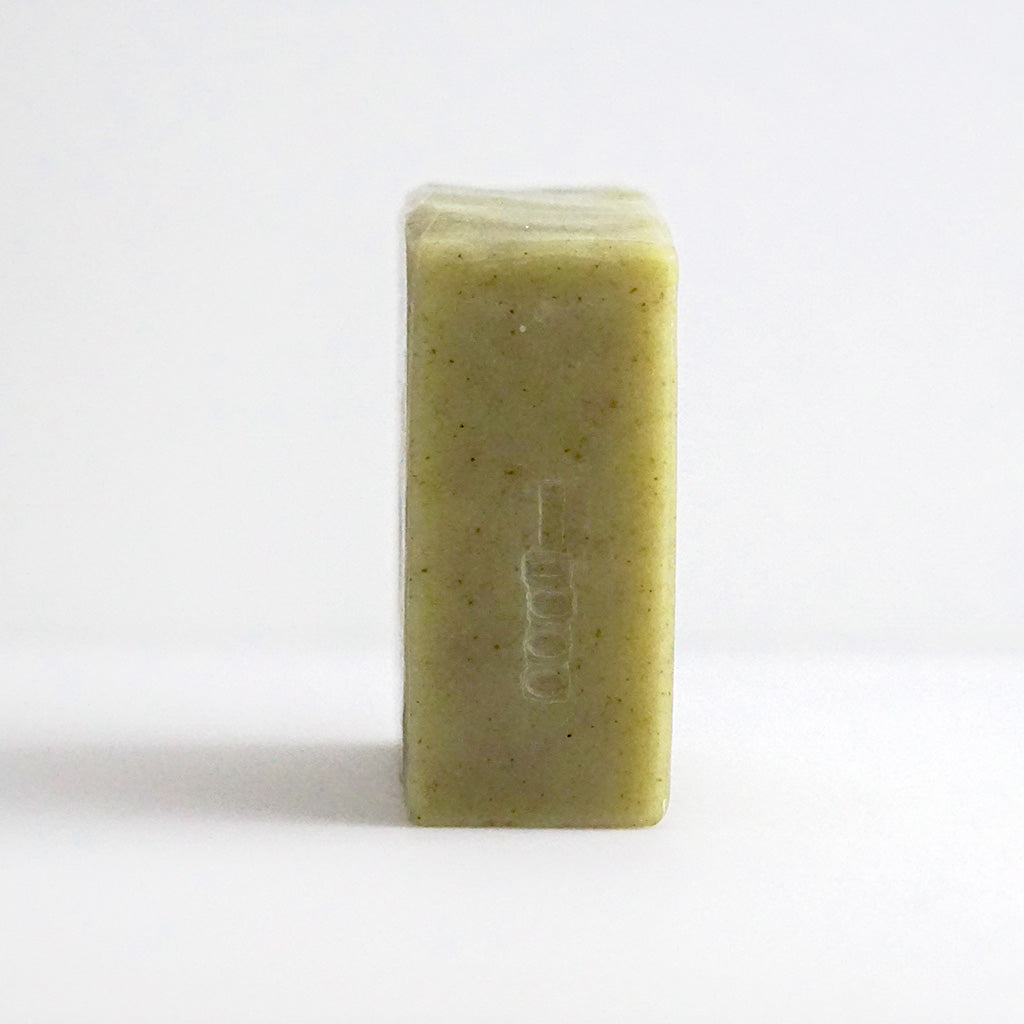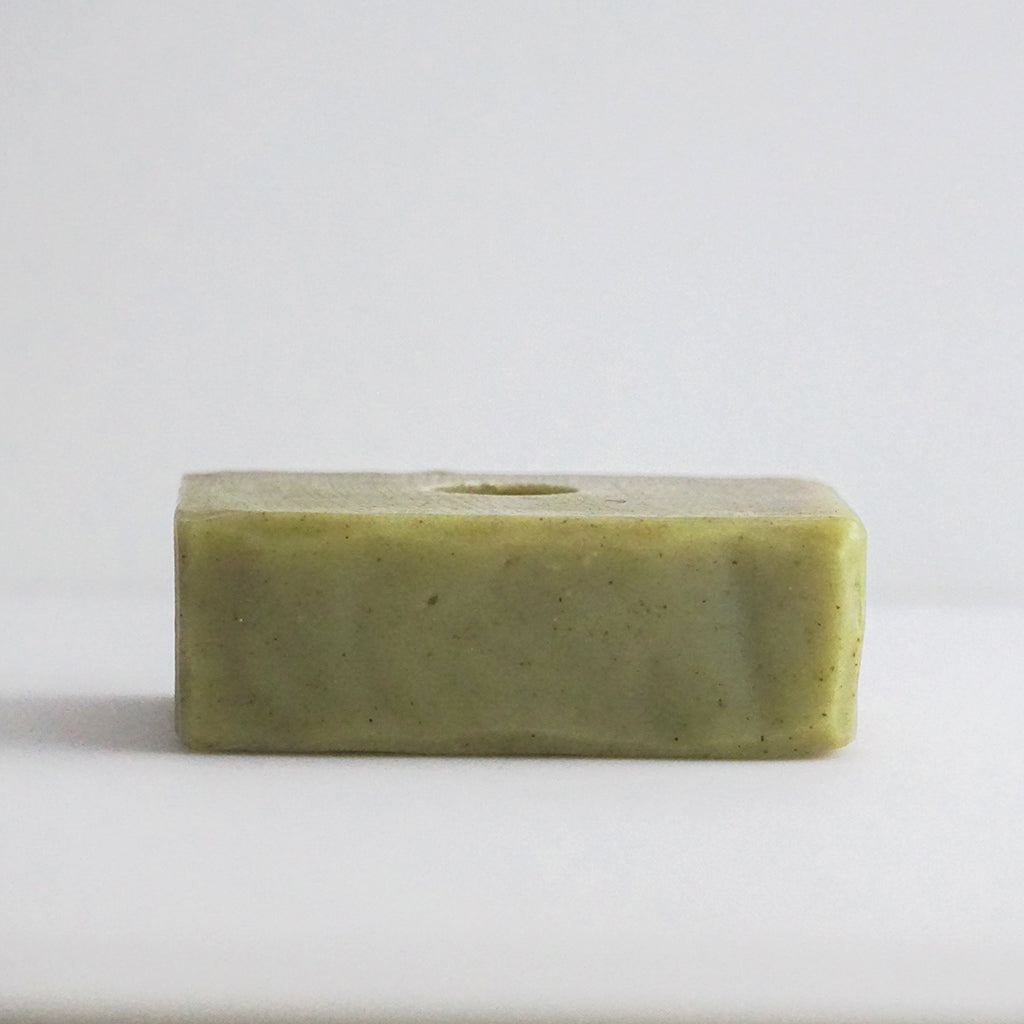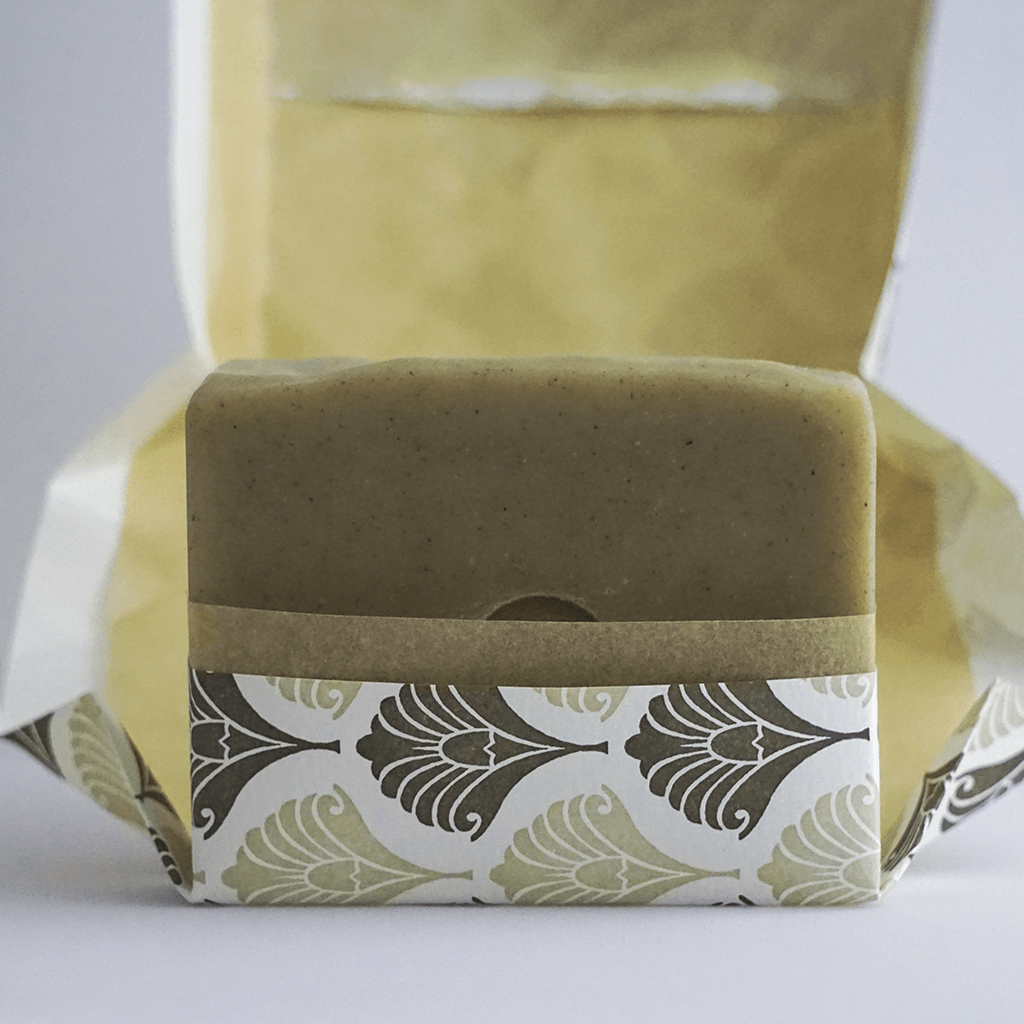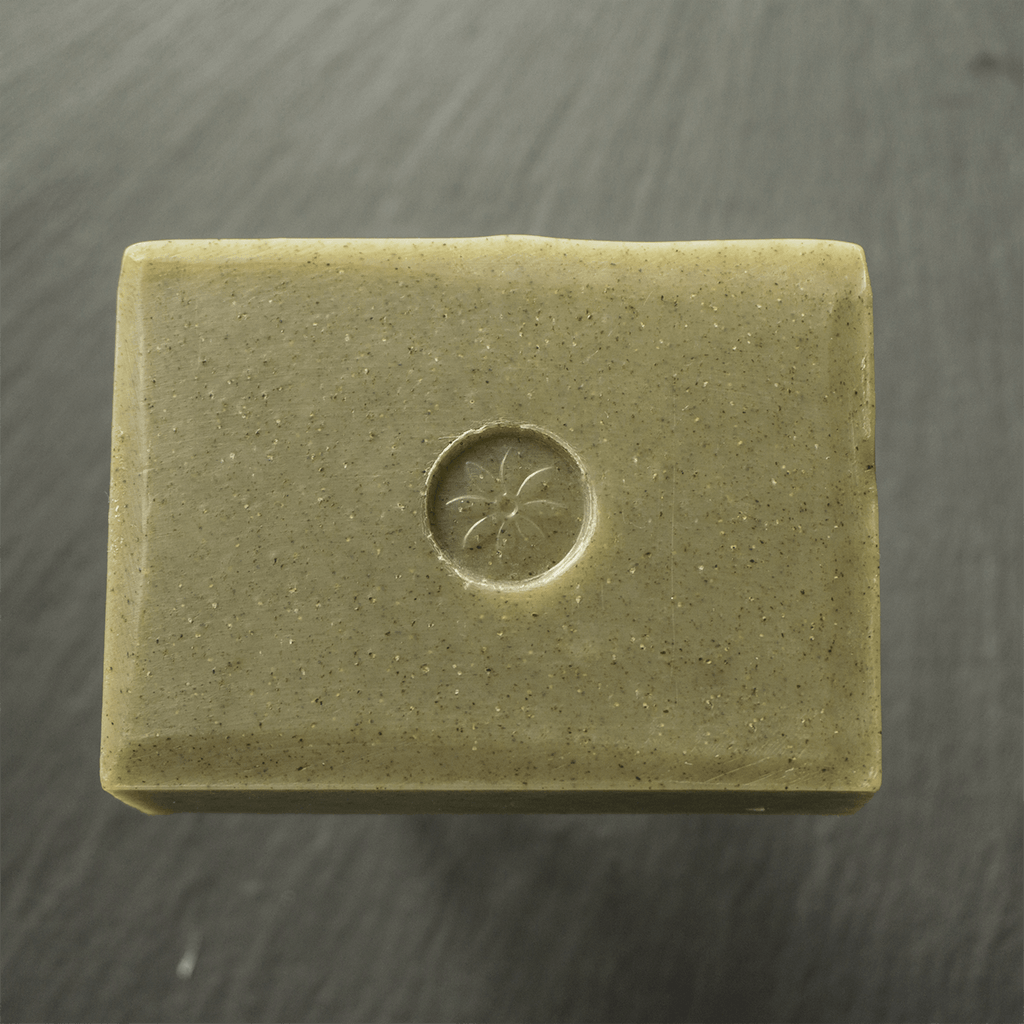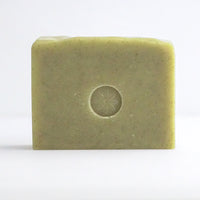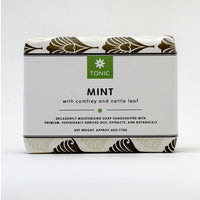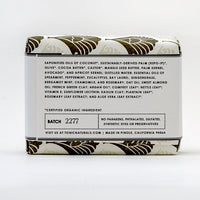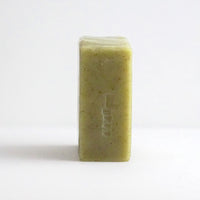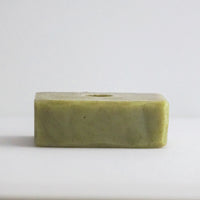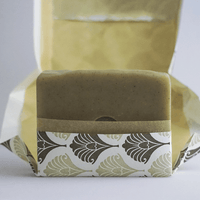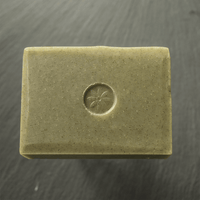 with Comfrey and Nettle Leaf

We love using this soap to start the day!
Peppermint, spearmint, gingergrass, eucalyptus, and bay laurel essential oils are combined with French green clay, comfrey and nettle leaf for an invigoratingly fresh lather.

Mint, comfrey, and nettle are all naturally astringent and work in harmony to cool and soothe over-exposed or irritated skin while oat and argan oils help soften and moisturize your skin. This combination also feels amazing on dry, itchy scalps, making this a refreshing shampoo bar.
Key Essential Oils: Mentha Spicata (Spearmint), Mentha Piperita (Peppermint)
Scent Profile: Fresh, spicy, earthy mint
Active Botanicals: Comfrey and Nettle Leaf
Qualities: Cooling, refreshing, and invograting
Best For: All skin types
Net Weight: Approx. 6oz/170g
Saponified oils of coconut*, palm**, olive*, cocoa butter*, castor*, mango seed butter, palm kernel, avocado*, and apricot kernel; distilled water; essential oils of spearmint, peppermint, eucalyptus, bay laurel, gingergrass, bergamot mint, chamomile, and rosemary; oat oil; sweet almond oil; french green clay; argan oil*; comfrey leaf*; nettle leaf*; vitamin e; sunflower lecithin; kaolin clay; plantain leaf*; rosemary leaf extract; and aloe vera leaf extract*.

*Certified organic ingredient
**Certified organic - RSPO Identity Preserved ingredient
To get the most out of your bar, wet your skin and then work the soap up into a nice lather before gently massaging it into your skin.
For an extra special treat, turn the water off and let the beneficial oils and botanicals soak into your skin for a few moments before rinsing it all off.
When showering, we suggest starting at the top and then working your way down to your feet.

To use as a shampoo bar, first get hair and scalp good and wet. Next, work up a lather in your hands then massage that lather into your scalp. Let the lather soak in to your scalp for a few breaths. Rinse thoroughly with clear, cool water. Condition and style as you normally would.

Keep soap dry between uses for a longer lasting bar. Bar soap will last several years if kept wrapped and in a cool dark dry place.

You can also use these soaps with your skin brush or washcloth for an extra invigorating cleanse.
Essential oils spearmint, peppermint, and bergamot mint combine beautifully for an invigorating and aromatic lather to jump start your day.
Perfect
I love the soap from Tonic. My whole family loves the soap from Tonic. The soap smells and feels amazing. It has a light feel to it and does not leave stickiness behind. Great Variety!!
Thank you Heather - you made our day! Mint was the very first bar we ever made, and it's still one of our absolute favorites! So glad to hear you and your family are loving the soaps!
Refreshing light scent
I love the smell of mint but can't stand "stinky" products, so finding soaps with a pleasant natural scent is difficult. This soap has a refreshing light scent and lathers nicely yet somehow still feels creamy and not drying. Wonderful stuff!
Thank you Jessica - so glad you are enjoying our mint soap!